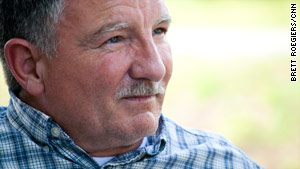 Bridges is an unlikely soldier on the front lines of the nation's immigration debate. The 58-year-old native Southerner describes himself as a conservative Republican. For years, he knew little about immigrants but didn't lack strong opinions about them: "They were just low-class people," he recalls. "They weren't even able to speak English."
Paul Bridges leans toward his desk, picks up the phone and punches in a number with the fast, laser focus of a man on a mission. The mayor of this tiny town in South Georgia is ready for battle -- and looking for a new...
read more here
Some Alabama educators fear the state's new law cracking down on illegal immigration could jeopardize millions of dollars in federal funding for public schools.
At issue is one provision in the law requiring schools to report the number of undocumented students they enroll.
The law, which takes effect Sept. 1, requires schools to collect and report to the state proof of a student's age, as well as a new provision requiring proof of where a child was born...
read more here
A law signed by California's governor Monday specifies that undocumented immigrant students in the state can be eligible for cheaper in-state tuition rates.
The DREAM Act, which was signed by Gov. Jerry Brown on Monday in Los Angeles, is distinct from, if related to, a federal effort of the same name. The latter legislation has been pushed -- thus far, unsuccessfully -- by Democrats in Washington in order to give children of illegal immigrants a path to citizenship through military service or college education...
read more here
President Obama on Monday lamented the bitterly partisan nature of contemporary Congress, stating that when it comes to working with Republicans on immigration issues, "I need a dance partner... and the floor is empty."
In a speech before the National Council of La Raza (NCLR), the nation's largest Latino advocacy group, the president reiterated his commitment to overhauling the American immigration system - but noted that, however tempting the idea, he could not just bypass Congress to change laws..
read more here