My colleague Ruth Dickey recently accompanied one of our clients to an interview with the ICE Counter-Terrorism Unit, after the client was ordered to report for questioning. She writes about her experience here:


ICE has been in the news lately for its role in apprehending migrants, detaining parents, and increasing deportations. For the public, the agency has become synonymous with the current administration's aggressive approach to enforcement. Rightly or wrongly, ICE agents are portrayed as a boogeymen, and the #AbolishICE hashtag continues to trend ever upwards.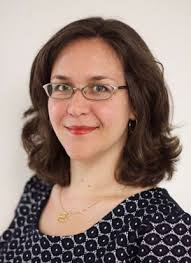 Ruth Dickey, immigration attorney extraordinaire.
What many people do not know is that ICE has two divisions that work with the public: Enforcement and Removal Operations ("ERO"), which is responsible for most of those gut-wrenching daily headlines, and Homeland Security Investigations ("HSI"). HSI is usually seen as a "good guy" agency. Agents track down terrorists and pedophiles, counter human trafficking, and help interdict illegal drugs. They do important work that protects us from transnational criminal organizations and other bad actors. When ICE issues a press release about a success story, it's usually for something that HSI has done. The fact is, HSI's work is generally more brag-worthy than anything ERO is doing.
HSI, it turns out, seems a bit embarrassed to be associated with the notorious ERO. Indeed, a group of HSI Special Agents recently published an
open letter
to DHS Secretary Kirstjen Nielsen requesting to break off from the rest of ICE. In the letter, the agents explain that,
HSI's investigations have been perceived as targeting undocumented aliens, instead of the transnational criminal organizations that facilitate cross border crimes impacting our communities and national security. Furthermore, the perception of HSI's investigative independence is unnecessarily impacted by the political nature of ERO's civil immigration enforcement.
The agents complain that cities and towns are unwilling to partner with HSI unless they hide the agency's connection with ICE. It seems that HSI is eager to maintain the image of a law enforcement agency that helps, not hurts. Its association with ICE makes HSI less effective because localities are reluctant to work with HSI agents.
Give this background, we were surprised recently when one of our clients was contacted by HSI's National Security Group-Counterterrorism and Criminal Exploitation Unit. Our client had come to the United States for an education program. He had been thoroughly vetted prior to arrival, and was bright and ambitious enough to merit a scholarship funded by the U.S. Department of State.
While he was in the U.S., our client was outed as a gay man and he received several death threats from back home. All this took place shortly before his student status ended, and he hired us to file for asylum. His case was filed about a week after his classes finished (meaning that he had just fallen out of status). By the time HSI contacted him, our client's asylum application was already pending, and he had received his receipt.
Our client is law abiding, and doesn't have so much as a speeding ticket, so it was strange that HSI would have an interest in him, much less the counterterrorism unit.
I attended our client's HSI interview in a drab office building near the airport. I went there not knowing what to expect. The agents obtained basic biographic information and took out client's fingerprints. Then the agents told us that they were arresting the client, releasing him, and issuing him a notice to appear in Immigration Court (an NTA). In the ensuing discussion, the agents told us:
That the Immigration Court would decide our client's case more quickly than the Asylum Office (apparently, the agents weren't familiar with the LIFO policy, which went into effect in January).
That sending the case to court was not a waste of resources, since the case might have been referred to court anyway (that is, the agents inappropriately speculated about the merits of the case, even though they seemed to know nothing about it).
That our client would be required to attend regular check-ins at ERO to prove he was not a flight risk (despite his strong asylum claim, which he filed voluntarily).
Our client had to surrender his passport, and the agents would not give him a receipt or a certified copy of the document. Thus, he had no evidence that his passport was in HSI's possession (inappropriate and incredibly inconvenient, given that the passport was his only form of ID).
That I (the lawyer) should not question the agents' actions, since their children receive death threats (you would think that these alleged threats might generate some empathy for asylum seekers, but I digress).
Technically, the agents are correct that they have the power to send our client to court since he was already out-of-status. But here, I want to focus on why this approach is inefficient and inhumane.
First, our client already had a pending affirmative asylum application with USCIS at the time of his "arrest." Such cases are less stressful on the applicant, as they consist of a (theoretically) non-confrontational interview. Contrast this with the adversarial hearing in Immigration Court. Also, under the new LIFO system, most new affirmative asylum cases (like our client's) will be decided much more quickly than the average asylum case in Court. Further, Asylum Office cases are cheaper for the applicant in terms of lawyer's fees, since such cases require less attorney time than Court cases.
Second, from the government's perspective, affirmative asylum cases are less expensive and more efficient than Immigration Court cases. For one thing, the Asylum Office is funded by USCIS user fees (meaning, when you pay a USCIS fee, some of the money goes to the cost of running our affirmative asylum system). Immigration Court cases, on the other hand, are paid for by taxpayers. Court cases also involve more people: The Immigration Judge, the court-appointed interpreter, the Court staff, the DHS attorney, and—in my client's case—ICE agents. Asylum Office cases involve fewer people, and so are less expensive. Indeed, the
raison d'etre
for the Asylum Offices is to reduce the burden on Immigration Courts by resolving asylum cases before they land in proceedings.
Third, one main purpose of the Immigration Court is to deport people who have no legal right to be in the United States. This includes people convicted of crimes and people who pose a threat to national security. The more the court system is clogged with cases like our client's, the less able it will be to deal with people who may be a danger to our country.
So here is my advice for HSI: If you don't want to be "perceived as targeting undocumented aliens," then maybe you should try not targeting undocumented aliens, like my client. HSI should consider efficiency and humanity before tossing affirmative asylum applicants into the Immigration Court system merely because they are out of status. If they want to do the right thing, HSI can start by revoking our client's NTA and allowing the Asylum Office to adjudicate his case.
Originally posted on the Asylumist:
www.Asylumist.com
.