The asylum backlog--both in court and at the asylum office--is years long. Hundreds of thousands of applicants are waiting, seemingly forever, to present their cases and to receive decisions. Many of these people are separated from children and spouses. Even for those who are not separated from family, the lengthy waits and uncertain outcome can have a serious psychological impact. Indeed, the human tragedy of the asylum backlog is apparent to anyone involved with the system.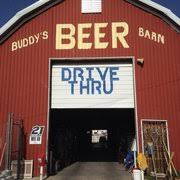 Some liminal spaces are more fun than others.
A recent article by Professor Bridget M. Haas,
Citizens-in-Waiting, Deportees-in-Waiting, Power, Temporality, and Suffering in the U.S. Asylum System
, helps quantify the psychological suffering of those who wait. Prof. Haas followed 26 asylum seekers from seven countries between 2009 and 2012. Only four of the study participants received asylum from the Asylum Office. Twenty-two were referred to court, and the majority of those had their asylum cases denied. Seven of Prof. Haas's subjects left the U.S. or were deported during the period of her study.
The Professor's findings largely comport with what you might expect--
For asylum seekers, my data demonstrate that the liminality associated with asylum—of being "betwixt and between" a particular status or identity—is best understood not as a time of transition but rather as a time of rupture, as "a discontinuity of subjective time, in which powerful forces operate to change perceptions of time, space, and personal values." The discontinuity wrought by asylum-seeking manifests as suspended life.
In other words, the uncertainty of the waiting period leaves asylum applicants unable to move forward with their lives. They are literally stuck waiting. The problem seems to be compounded by the disconnect between asylum seekers' expectations and the reality of the asylum process—
Most participants had expected the asylum process to last "a couple of days" or "a matter of weeks." That the process... would be such an arduous and protracted one was beyond their imaginations. Before filing an asylum application... participants had not conceived of a scenario in which their stories and personal histories would be denied credibility or be deemed undeserving of protection…. Ultimately, the disjuncture between expectations of treatment in the United States and the reality they faced was a source of confusion and distress for asylum seekers.
Prof. Haas characterizes the asylum waiting period as one of "existential limbo" where "the very viability of their lives [is] in a state of profound uncertainty." This manifests in different ways, including "extreme anxiety," "powerlessness," and even suicidal thoughts. Asylum applicants had a "sense of being beaten down" by the process. They felt "hopelessness, despair, and futility." Many felt traumatized by the wait, and "experienced waiting itself... as a form of violence," which "inflict[ed] enduring psychic distress." Also, "waiting in limbo was understood as traumatic because of the life-and-death stakes it inhered for asylum seekers and the profound anxiety this produced."
The state of limbo often prevents asylum seekers from "taking future-oriented actions," such as furthering their education, because of a "sense that these actions would be done in vain if [they] were to be deported."
All this rings true for me. I observe my clients' suffering first hand, and in some cases--especially for those separated from young children--the damage caused by the asylum process can be worse than the harm caused by the persecution.
Prof. Haas writes about her subjects' coping methods. She notes that "asylum seekers often engaged in activities that offered a distraction from the pain of waiting." "Other asylum seekers attempted to resist suffering through the refusal to acknowledge the present state of limbo." Still others turn to their religion for a sense of hope.
These observations align with how I see my clients coping. I also think it is helpful to try to exert some control over the situation. For example, asylum seekers can attempt to
expedite their cases
. Even if this does not succeed, it provides an avenue for action, which may be better than passively waiting. Asylum seekers can also try to overcome the inertia of limbo by "taking future-oriented actions," even if that is difficult: Take a class, go to therapy, buy a house, start a family. In a case of giving advice that I probably could not accept myself, I advise my clients to live as if they will be staying here permanently. It's not easy, but it beats the alternative (of going insane).
Finally, Prof. Haas's article has prompted me to think about the concept of "liminality" in asylum. The word "liminal" derives from the Latin "limen," meaning "threshold" or doorway. It refers to the in-between times and places in life.
In Judaism, and I imagine in many other religions, liminal spaces are often viewed as holy. We place a mezuzah (a decorative case containing verses from the Torah) in the doorway of our home. We get married under a chuppah (a temporary canopy that symbolizes the new home the couple will create). We Jews spent 40 years wandering the dessert in order to transform from slaves to free people. And of course, the Bar or Bat Mitzvah marks the traditional transition from child to adult.
Who are these rituals for? And how do they help? Prior to the Exodus, when G-d decided to kill the first born sons of Egypt, G-d instructed the Jews to place blood on their door posts, so the Angel of Death would pass over their homes. One rabbinic discourse explores whether the blood was on the outside or the inside of the doors. Was it meant for G-d, the Egyptians or the Jews? I like the idea that the blood was on the inside of the door, that it was meant to remind the Jewish people of why we were being spared, and of the sacrifice that all Egyptians were making for our freedom. I think there is value in such reminders.
Perhaps by specifically noting these liminal times as transitory, and by recognizing their transformative nature, we can more easily endure the waiting. Whether it is even possible to view the asylum wait time in these terms, I do not know. But one way or another, this period will end. Each of us has only so much control over our own destinies. For asylum seekers, the future is more uncertain than for many others. We are all left to do our best in the time that we have. Put another way, we are all precarious fiddlers on the roof, and so we might as well play the best song that we can.
Originally posted on the Asylumist:
www.Asylumist.com
.