In the last few weeks, the Trump Administration has moved to end Temporary Protected Status ("TPS") for
Nicaraguans
and
Haitians
, and we can expect TPS programs for other countries to end as well. There are about
321,000 people with TPS
in the U.S. Most (195,000) are from El Salvador. There are about 2,500 Nicaraguans with TPS and 57,000 Haitians.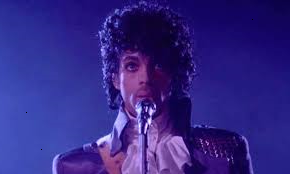 Nicaraguan TPS Holders: One more year to party like it's 1999.
The
decision
for Nicaraguan TPS came on November 6, 2017, though USCIS delayed the effective end-date of the program for 12 months "to allow for an orderly transition before the designation terminates on January 5, 2019." Nicaraguan TPS went into effect in 1999, after
Hurricane Mitch
devastated the region.
The Department of Homeland Security ("DHS")
announced
an end to the Haitian TPS program on November 20--
To allow for an orderly transition, the effective date of the termination of TPS for Haiti will be delayed 18 months. This will provide time for individuals with TPS to arrange for their departure or to seek an alternative lawful immigration status in the United States, if eligible. It will also provide time for Haiti to prepare for the return and reintegration of their citizens.... Haitians with TPS will be required to reapply for Employment Authorization Documents in order to legally work in the United States until the end of the respective termination or extension periods.
USCIS also
signaled
the likely end of TPS for Honduras, but delayed the decision until later. "As a result of the inability to make a determination, the TPS designation for Honduras will be automatically extended for six months from the current January 5, 2018 date of expiration to the new expiration date of July 5, 2018."
Given these changes, the fate of the remaining TPS beneficiaries is uncertain. "Recognizing the difficulty facing citizens of Nicaragua – and potentially citizens of other countries – who have received TPS designation for close to two decades," Acting DHS Secretary Elaine Duke
called
on Congress to "enact a permanent solution for this inherently temporary program." The idea that Congress will act to protect TPS beneficiaries seems unlikely, at best.
So if you have TPS and you are concerned about the end of the program, what can you do?
People losing TPS status potentially have a number of options, such as claims to U.S. citizenship, Cancellation of Removal, Adjustment of Status based on a family relationship or a job, a residency applications based on being a victim of a crime or human trafficking. Talk to a lawyer to review your specific situation and evaluate your eligibility (if you cannot afford a lawyer, there might be
free services
available to you).
For many TPS recipients, however, the only viable option may be asylum. To win asylum, an applicant must demonstrate that she faces a well-founded fear of persecution on account of her race, religion, nationality, political opinion or particular social group. In other words, to win an asylum case, you need to show that someone wants to harm you for one of these reasons. If you fear return because your country is generally crime-ridden or war-torn, that is probably not enough to win an asylum case. You need to show a specific threat based on a protected ground (I've written in more detail about this issue
here
).
Most of the "protected grounds" are pretty obvious. If someone in your country wants to harm you because they do not like your religion or race or political opinion, that is easy to understand. But what is a "particular social group"? The law defining particular social group or PSG is
complex
, and different courts have reached different conclusions about what constitutes a PSG. For purposes of this blog post, it is easier to give some examples of PSGs, and then if you think you might fall into one of these categories (or something similar), you can talk to a lawyer. Some common PSGs include members of a family or tribal group, LGBT individuals, women victims of FGM (female genital mutilation) or women who fear FGM, and people who are HIV positive. Other groups of people that some courts–but not others–have found to constitute a PSG include members of a profession (doctors, journalists, etc.), former police officers, former gang members, former U.S. embassy workers, street children, people with certain disabilities, people who face domestic violence, union members, witnesses/informants, tattooed youth, perceived wealthy individuals returning from abroad, and "Americanized" people. These last two PSG groups might be of particular interest to TPS recipients.
Creative lawyers (and asylum applicants) are coming up with new PSGs all the time, but if you can fit your case into a group that is already recognized as a PSG, that certainly increases the likelihood that your case will succeed.
To win asylum, you also need to show that someone (either the government or someone who the government is unable or unwilling to control) wants to "persecute" you on account of a protected ground. You will be shocked to know that the term "persecution" is
not clearly defined by the law
, and different courts have come up with different–and inconsistent–definitions. Persecution is usually physical harm, but it could be mental harm or even economic harm. An aggregation of different harmful events can constitute persecution.
In addition to all this, an asylum applicant must show that he filed for asylum within one year of entering the United States or that he meets an exception to this rule. I expect that this will be a particular issue for TPS recipients, since most have been here for years. If you have not filed within a year of entry and you do not meet an exception to the one-year rule, then you are not eligible for asylum. You may still qualify for other relief, which is similar to asylum but not as good:
Withholding of Removal
and
Torture Convention
relief.
One piece of good news is that TPS is considered "extraordinary circumstances" excusing the one-year asylum filing deadline.
See
8 C.F.R. § 208.4(a)(5)(iv
) ("The applicant maintained Temporary Protected Status... until a reasonable period before the filing of the asylum application."). This means that it is probably important to apply for asylum before your TPS expires. Whether people who were in the U.S. unlawfully
before
they received TPS can meet an exception to the one-year rule, I am not sure, but for people in this situation who fear return to their country, it is certainly worth exploring.
Another possible exception to the one-year rule is "changed circumstances." Maybe it was safe for you in your country, but then something changed, and now it is unsafe. If that happens, you need to file within a "reasonable time" after the change–hopefully, within a month or two. If you wait too long after the change, you will not meet this exception to the one-year rule.
For TPS recipients, asylum may be a last-ditch effort to remain in the U.S., and it may be difficult to win such a case. However, there are some advantages to seeking asylum. First, despite a crackdown on non-citizens, the Trump Administration has not moved to eliminate asylum. Such a move would be very difficult anyway, since asylum is written into the law (based on a treaty signed by the United States in 1968) and cannot be eliminated without Congressional action. So asylum should remain an option for the foreseeable future. Second, 150 days after you file for asylum, you can apply for a work permit. The work permit is valid for two years, and is renewable for the duration of the asylum case. Finally, the asylum process is slow. Normally, asylum delays are horrible for applicants (and for their attorneys), but if you are trying to delay your deportation until a new Administration comes along, asylum might do the trick.
If you have TPS, it is important to start considering your options now. Talk to a lawyer or a
non-profit organization
about your situation to see what you can do. Since we can't expect much (besides trouble) from the government, non-citizens must use the tools at their disposal to protect themselves. Asylum is one such tool.
Originally posted on the Asylumist:
www.Asylumist.com
.