In the past few weeks, we've had two former asylum clients return to our office for help after USCIS denied their applications for citizenship. The applications were denied due to mistakes the former clients made on their I-485 forms (the application for a green card). These cases illustrate the danger of incorrectly completing the I-485 form, and this danger is particularly acute for people with asylum.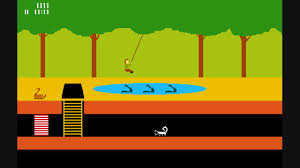 The new Green Card application process.
Let's start with a bit of background. After a person receives asylum, she must wait for one year before applying for her lawful permanent resident ("LPR") status (her green card). The form used to apply for the green card is the I-485. In the good old days (a few months ago), this form used to be six pages. Now it is 18 pages. The old I-485 form contained 32 yes-or-no questions; the new form contains 92 such questions.
Many of these questions are difficult for me to understand, and I am a trained lawyer who speaks reasonably decent English. So you can imagine that people with more limited English, who are not familiar with the complicated terms and concepts contained in some of the questions, might have trouble answering.
In my clients' cases, two questions in particular caused them trouble (these are from the old I-485). The first question was, "List your present and past membership in or affiliation with every organization, association, fund, foundation, party, club, society, or similar group in the United States or in any other place since your 16th birthday." Both clients had been involved with political parties, but were no longer members of those parties in the United States. The clients did not carefully read the question, and instead of listing their "past membership," they instead answered "none" (because they are no longer members).
The second question asked whether the clients had ever been "arrested, cited, charged, indicted, fined, or imprisoned for breaking or violating any law or ordinance, excluding traffic violations." In fact, my clients had never been arrested for "breaking or violating any law or ordinance." They were arrested for exercising their supposedly-lawful political rights, and they were correct to answer "no" to this question. Nevertheless, USCIS viewed their answers as deceptive.
My clients' problems were compounded by the fact that they were never interviewed for their green cards, and so a USCIS officer never went over the questions with them and gave them an opportunity to correct the errors.
The result of all this—confusing questions, carelessness, and no interview—was that my clients obtained their green cards, but also sowed the seeds for future problems. Five years later, these problems appeared when the clients tried to naturalize, and USCIS went back and carefully reviewed their prior applications.
To me, my clients' errors were clearly honest mistakes. Indeed, in their asylum applications, the clients had already informed USCIS about their party memberships and about their arrests, and so they had nothing to gain—and everything to lose—by failing to mention these issues in the I-485 form. But that is not how USCIS sees things. To them, the errors were "misrepresentations," which disqualified my clients for citizenship.
To solve the problem, my clients will likely need to apply for waivers (an expensive application to seek forgiveness for making misrepresentations). Given that they are asylees, and that the misrepresentations were relatively minor, I suspect the clients will ultimately qualify for waivers and—eventually—become U.S. citizens. But between now and then, they will face a lot of unnecessary stress and expense. Unfortunately, this is the reality now-a-days for all applicants: If you leave yourself vulnerable, USCIS will bite you.
So what can be done? How can you protect yourself when completing the form I-485?
The key is to read each question carefully and make sure you understand what it means. This is time consuming and boring, but given that USCIS is looking for excuses to deny cases and cause trouble, you have little choice if you want to be safe.
Even using a lawyer is no guarantee. Until recently (when USCIS started looking for reasons to deny cases), I had a tendency to gloss over some of these questions. I am more careful now, but it's not easy. Many of the questions are ridiculous: Are you a prostitute? Did you gamble illegally? Were you a Nazi in WWII? But intermingled with these questions are others that require closer attention: Did you ever have a J visa? Have you ever received public assistance? Have you ever been denied a visa? It's easy to skim over these, but the consequences of an erroneous answer can be serious.
Also, some questions are tricky, and can't easily be answered with a "yes" or a "no." For example, my clients indicated that they had not been arrested for a crime, and this was correct, but they had been arrested for their (lawful) political activities, and USCIS took their answers as misrepresentations. What to do? When we complete I-485 forms and we encounter questions like this, we normally check "no" (or "yes" if that seems more appropriate) and circle the question. Next to the question, we write, "Please see cover letter," and on the cover letter, we provide an explanation ("I was never arrested for a crime, but I was arrested by my home government for political reasons"). At least this avoids the problem of USCIS labeling your answer a misrepresentation.
In the end, the only real solution here is to read each question carefully, make sure you understand the question, and answer it appropriately. If the question is not amenable to a yes-or-no answer, or if you think an explanation is required, circle the question and provide an explanation. If you don't understand something or are not sure, ask for help. It's best to get the form correct now, even if that involves extra time or money, than to make mistakes that will cost you later on.
Originally posted on the Asylumist:
www.Asylumist.com
.