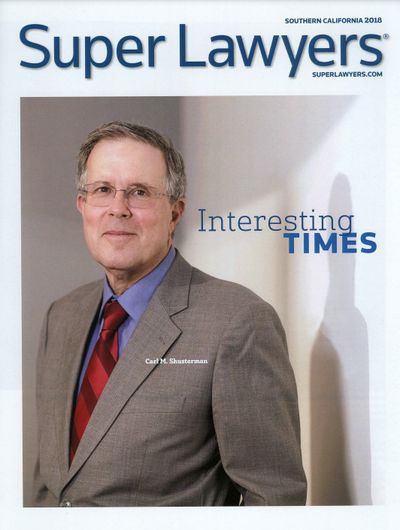 ​The Visa Bulletin of the US State Department shows backlogs in getting green cards in both the family and the employment-based categories. The time that it will take you to get a green card depends on the category of your petition and your country of birth. The Visa Bulletin is updated on a monthly basis.
You can stay up-to-date with the waiting times in the Visa Bulletin by subscribing to our
Free E-Mail Newsletter.
The July 2019 Visa Bulletin was issued by the State Department on June 13, 2019.
How rapidly will your priority date in the Visa Bulletin advance or retrogress in the coming months? Click on the link to the
Visa Bulletin Predictions
by the State Department's Charlie Oppenheim.
Most immigrant visas to the US are numerically limited both by preference category and by country of chargeability (which is, in most cases, one's country of birth). Most immigrants are sponsored either by
family members
or through
employment
or
investment
in the United States.
USCIS has announced that for the month of June 2019
, it will allow persons to apply for Adjustment of Status in the Employment-Based categories using the State Department's Final Action Dates Chart rather than the Filing Dates Chart.
EMPLOYMENT-BASED CATEGORIES

The employment-based (EB) categories in the Visa Bulletin are as follows:
An applicant's
priority date
is the day that the government received the employer's PERM application. However, if a PERM application is not required, the priority date is the date the government received an EB visa petition (I-140 or the I-526). Watch our
EB videos to see various methods of shortening your waiting time for a green card.
VISA BULLETIN – EMPLOYMENT
A. FINAL ACTION DATES FOR EMPLOYMENT-BASED PREFERENCE CASES
1st
4-22-18
5-08-17
4-22-18
01-01-15
4-22-18
4-22-18
4-22-18
2nd
Current
11-01-16
Current
4-24-09
Current
Current
Current
3rd
Current
1-01-16
Current
7-01-09
Current
Current
Current
Unskilled
Current
11-22-07
Current
7-01-09
Current
Current
Current
4th
Current
Current
7-01-16
Current
7-01-16
Current
Current
5th
Current
10-01-14
Current
5-01-17
Current
Current
10-01-16
B. DATES FOR FILING OF EMPLOYMENT-BASED VISA APPLICATIONS
1st
9-01-18
10-01-17
9-01-18
10-01-17
9-01-18
9-01-18
2nd
Current
2-01-17
Current
6-01-09
Current
Current
3rd
Current
6-01-16
Current
4-01-10
Current
Current
Unskilled
Current
6-01-08
Current
4-01-10
Current
Current
4th
Current
Current
9-01-16
Current
Current
Current
5th
Current
11-01-14
Current
Current
Current
Current
VISA BULLETIN – FAMILY

The family-based categories in the visa bulletin are as follows:
F-1 Unmarried Adult Sons & Daughters of US Citizens
An applicant's priority date is the day that the government received the I-130 Petition. For more on family-based visas and how you may be able to shorten your waiting time, see our video above.
A priority date is established by the submission of a
relative visa petition in the family categories
.
The word "Current"in the Visa Bulletin indicates that no backlog presently exists in a particular category. Alternately, the word "Unavailable" indicates that it is not possible to apply for
permanent residence
in that category.
A. FINAL ACTION DATES FOR FAMILY-SPONSORED CASES
– These dates are consistent with prior visa bulletin priority dates.
1st
2-08-12
2-08-12
2-08-12
8-01-96
8-22-07
2A
Current
Current
Current
Current
Current
2B
9-01-13
9-01-13
9-01-13
4-15-98
1-01-08
3rd
3-08-07
3-08-07
3-08-07
7-01-95
8-01-97
4th
6-15-06
6-15-06
8-22-04
1-01-97
1-01-98
​​​​​​​
B. FAMILY-SPONSORED FILING DATE CHART –
The chart below reflects dates for filing visa applications within a time frame justifying immediate action in the application process. Applicants for immigrant visas who have a priority date
earlier than
the application date in the chart may assemble and submit required documents to the Department of State's National Visa Center, following receipt of notification from the National Visa Center containing detailed instructions. The application date for an oversubscribed category is the priority date of the first applicant who cannot submit documentation to the National Visa Center for an immigrant visa.
1st
11-08-12
11-08-12
11-08-12
10-22-99
5-01-08
2A
3-08-19
3-08-19
3-08-19
3-08-19
3-08-19
2B
8-15-14
8-15-14
8-15-14
12-22-98
8-01-08
3rd
9-08-07
9-08-07
9-08-07
7-08-00
2-01-98
4th
12-15-06
12-15-06
4-22-05
12-08-98
7-01-98