By: Bruce Buchanan, Sebelist Buchanan Law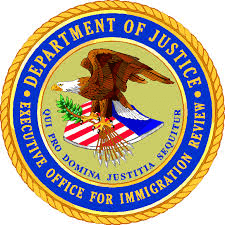 In June 2020, the Office of Chief Administrative Hearing Office (OCAHO) added a new administrative law judge, Carol A. Bell.
Judge Bell was previously an assistant U.S. attorney with the U.S. Attorney's Office for the Northern District of Illinois, in Chicago, Illinois from August 2008 to June 2020. Before that, she served as a trial attorney with the Antitrust Division of the Department of Justice, in the District of Columbia, from November 2002 to August 2008. Judge Bell received a Juris Doctorate in 2000 from Harvard University. Judge Bell is a member of the State Bar of Texas.
With the addition of Judge Bell, OCAHO has returned to staffing of two administrative law judges. The Chief Administrative Law Judge (CALJ) is Jean King, who was appointed in June 2019. Since 2016, OCAHO has had either one or zero ALJs after the retirement of ALJ Ellen K. Thomas and the transfer of ALJ Stacy Paddack.
The number of cases pending at OCAHO is unclear. Six months ago, EOIR Director James McHenry said OCAHO did not have that much of a backlog. Certainly the volume of decisions rendered by CALJ in the past 15 months is nowhere near the volume of decisions in 2015 and 2016 when approximately 15 decisions were issued each year relating to I-9 penalties, and another 10 or so yearly on §1324b issues – discrimination, retaliation and document abuse.
If you want to know more information on OCAHO and employer immigration compliance, I recommend you read
The I-9 and E-Verify Handbook
, a book I co-authored with Greg Siskind, and available at
http://www.amazon.com/dp/0997083379
.