By: Bruce E. Buchanan, Sebelist Buchanan Law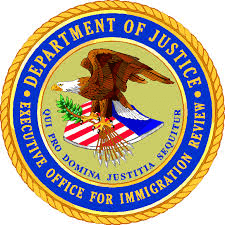 In
Branch v. Schumacher
, 14 OCAHO no. 1358 (May 29, 2020), the Office of Chief Administrative Hearing Officer (OCAHO) found the employee's complaint that he was discharged and retaliated against due to her national origin should not be dismissed because it is barred by a charge filed with the Texas Workforce Commission (TWC) and the Equal Employment Opportunity Commission (EEOC) alleging national origin discrimination.
Branch alleges that she applied for a position with Schumacher (also referred to as Respondent) as a nail technician and during her phone interview, Schumacher asked, "what is your nationality?" Thereafter, she was hired. Branch alleges that on her first day of work, Schumacher asked for her driver's license and Social Security Card and took them to make copies. Branch claims Schumacher then asked, "what you got in you?" Shortly after she responded, Branch was fired.
On January 8, 2020, Branch filed a complaint with OCAHO alleging her discharge and retaliation was based on her national origin. Previously, she had filed a charge with the Immigrant and Employee Rights Section (IER). Previously, Branch had filed a charge with the TWC, which was transferred to the EEOC. Respondent filed a Motion to Dismiss alleging the OCAHO complaint is barred by the EEOC charge.
OCAHO case law states "[s]ection 1324b(b)(2) precludes [OCAHO] jurisdiction over alleged unfair immigration-related employment discrimination based on national origin where the charging party has previously filed and obtained a merits determination on an EEOC charge."
Lareau v. USAIR, Inc.
, 7 OCAHO no. 932, 195, 206 (1997) (citing
Wockenfuss v. Bureau of
Prisons
, 5 OCAHO no. 767, 373, 376 (1995). Thus, Section 1324b(b)(2) simply acknowledges two agencies are empowered to enforce the prohibition against national origin employment discrimination where the statutes and OCAHO has jurisdiction of employees with 4 to 14 employees while the EEOC has jurisdiction over national origin discrimination claims against employers with more than 14 employees.
OCAHO have dismissed national origin discrimination claims because the complainant also filed a charge with the EEOC and the federal court and/or the EEOC had already dismissed the claim on the merits. In other cases, OCAHO has dismissed the OCAHO claim when it was clear that the respondent employed more than 14 employees.
See
Nickman v. Mesa Air Group
, 9 OCAHO no. 1113, 7 (2004).
Branch stated the TWC had difficulty determining Respondent's number of employees because Respondent was "evasive and uncooperative with TWC's inquiries"; thus, she could not determine the number of employees in Respondent's business. Respondent failed to respond to the ALJ's Order of Inquiry, and it does not allege that it employs more than 14 employees, or otherwise argue that OCAHO lacks jurisdiction based on its number of employees.
While Branch's Complaint and her EEOC charge both appear to allege national origin discrimination based upon the same set of facts, § 1324b(b)(2) states OCAHO may hear a charge filed with both OCAHO and the EEOC if the EEOC lacks jurisdiction. Thus, based on the record at this early stage of the case, Respondent has not shown that OCAHO lacks jurisdiction and its motion to dismiss was denied.
If you want to know more information on issues related to national origin discrimination and employer immigration compliance, I recommend you read
The I-9 and E-Verify Handbook
, a book I co-authored with Greg Siskind, and available at
http://www.amazon.com/dp/0997083379
.