By: Bruce E. Buchanan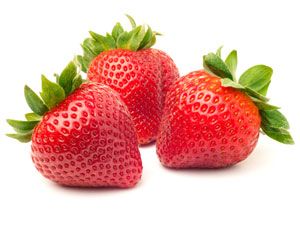 The Civil Rights Division's Immigrant and Employee Rights Section (IER) of the Department of Justice has reached a settlement agreement with Sam Williamson Farms Inc. (SWF), a strawberry farm in Dover, Florida. The settlement resolves the investigation into whether SWF violated the anti-discrimination provision of the Immigration and Nationality Act (INA) by preferring to hire H-2A visa holders to harvest its strawberry crop instead of U.S. workers.
The independent investigation concluded that at the end of the 2016-2017 strawberry picking season, SWF informed its existing U.S. workers that it would rely instead on H-2A workers from a farm labor contractor to harvest its strawberries for the next season, and retained a farm labor contractor for the express purpose of obtaining workers with H-2A visas. Ultimately, the strawberry picking positions were filled by more than 300 H-2A workers and no U.S. workers. Refusing to recruit or hire available and qualified U.S. workers because of their citizenship status violates the INA.
Under the settlement, SWF will pay $60,000 in civil penalties to the United States, must also set aside $85,000 to pay any wages lost by U.S. workers whose applications it improperly rejected or ignored, and conduct enhanced U.S. worker recruitment and advertising for future positions. The settlement also requires SWF to revise and/or create employment policies to prohibit discrimination against an individual's citizenship, immigration status, or national origin, train and have HR personnel attend an IER employer webinar presentation on the requirements of the INA's anti-discrimination provision, and be subject to departmental monitoring and reporting requirements for 3 years.
This is the seventh settlement under the Civil Rights Division's Protecting U.S. Workers Initiative, which is aimed at targeting, investigating, and taking enforcement actions against companies that discriminate against U.S. workers in favor of temporary visa workers. Since the Initiative's inception, employers have agreed to pay or have distributed a combined total of more than $1.1 million in back pay to affected U.S. workers and civil penalties to the United States.
If you want to know more information on issues related to employer immigration compliance, I recommend you read The I-9 and E-Verify Handbook, a book I co-authored with Greg Siskind, and available at
http://www.amazon.com/dp/0997083379
.