By: Bruce Buchanan, Sebelist Buchanan Law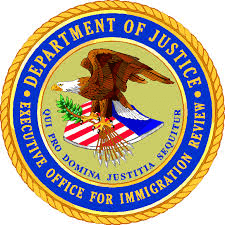 Office of Chief Administrative Hearing Officer (OCAHO) was incredibly quiet in calendar year 2017 issuing only 5 substantive decisions against employers in I-9 penalty cases. Why so few decisions? Did employers stop committing any I-9 violations? Did employers stop appealing decisions by Immigration and Customs Enforcement (ICE)? The answer to both questions is no.
The answer is that there has been such turnover of Administrative Law Judges (ALJs) at OCAHO that very few cases have been heard by OCAHO. In 2016, ALJ Ellen K. Thomas retired and ALJ Stacy Paddack transferred to another agency after less than two years at OCAHO. In late 2016, James McHenry was named an OCAHO ALJ. However, his tenure was short-lived as less than six months later, he was named Acting Director of EOIR and in January 2018, he became the permanent Director of EOIR. So, after ALJ McHenry issued four OCAHO I-9-related decisions in first five months of 2017, only one such decision issued the rest of 2017. In the last nine months, ALJs have been "detailed from other agencies.
The rest of my 2017 yearly review will be published by LawLogix in the coming weeks. So, look for it there.