Comment: 1 Minute Videos from ILW EB5 Workshop

1 Minute Videos
ILW EB5 Workshop - New York, NY
Featuring: Distinguished Attorneys Matt Gordon, Jennifer Hermansky, Sam Newbold & Mona Shah
Table of Contents:
Video 1: When will "set asides" back up?
Video 2: Why will 'set asides' back up much later than people think?
Video 3: How is Rural 'set-aside' different from that of High Unemployment TEA 'set aside'?
Video 4: What is the difference in putting together a RC - Then & Now?
When will "set asides" back up?
Why will 'set aside' s back up much later than people think?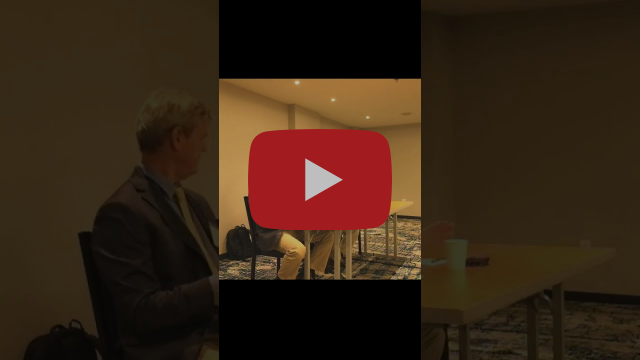 How is Rural 'set aside' different from that of High Unemployment TEA 'set aside'?
What is the difference in putting together a RC - Then & Now?
Please let us know your thoughts by writing to us at editor@ilw.com
News: CRS Report on Venezuela: Issues for the 118th Congress
Focus: NEW! The EB-5 Book 2022-2023 Edition
Editors: Matt Gordon and Others
Articles by many noted authors. Book Outline and details coming soon!
Books are shipped on a first come first served basis.
Place your order now to get your copy as soon as possible!
Special Prepublication Price:
Headline: American English Needs Immigrants Click here
Headline: Asylum Seekers' Arduous Journey Doesn't End Once They Are in the United States Click here
Headline: Immigrant group threatens to sue over change to asylum policy Click here
Headline: Immigration Roundup February 20 2023 Click here
Headline: New study examines immigration demographics and deportations under different presidential administrations Click here

Immigration Business Plan
ImmigrationBusinessPlan.com has been drafting immigration business plans daily exclusively to support E-2, L-1, EB-5 visas since 2004. What sets us apart is the fact we are a boutique firm and not a factory. Given our strong expertise in U.S. business immigration, we even draft part of RFE letters for law firms. We are storytellers. U.S. business immigration is our subject. Our business plan is our voice. Our mission is to pave the way for your clients' visa approval. Supporting Visa Applicants & Lawyers Nationwide for Over A Decade. Find out more: Call us at 888-278-7775, Email us at: info@ImmigrationBusinessPlan.com Visit us at ImmigrationBusinessPlan.com
Immigration Paralegal: White Plains, NY - Seeking to add a bilingual Spanish speaking paralegal for our busy White Plains office. Must have at least one year experience as an immigration paralegal with knowledge in all aspects of immigration law. Specifically seeking knowledge of removal cases, preparation and filing of motions, adjustment of status, naturalization cases, I-601A waivers, and consular processing. Negotiable salary and good benefits. Send resume to: Susan@sbhenner.com.
ComingsNGoings: Submit Your Announcement
If you have a professional announcement such as: New Position, Honors And Awards, Mergers & Acquisitions, New Office Address, New Appointment, New Associate, New Attorney, New Partner, that you wish to share with the Immigration Daily community, send your professional announcement to: editor@ilw.com comingsNgoings announcements is a free service
---
An Important disclaimer! The information provided on this page is not legal advice. Transmission of this information is not intended to create, and receipt by you does not constitute, an attorney-client relationship. Readers must not act upon any information without first seeking advice from a qualified attorney. Copyright 1995-2017 American Immigration LLC, ILW.COM. Send correspondence and articles to editor@ilw.com. Letters and articles may be edited and may be published and otherwise used in any medium. The views expressed in letters and articles do not necessarily represent the views of ILW.COM.
---
Publisher: Sam Udani ISSN: 1930-062X
Advisory Board
: Jason Dzubow, Rami Fakhoury, Matthew Kolken, Chris Musillo, Lory Rosenberg, Greg Siskind, Joel Stewart, Margaret Wong