USCIS Claims It's Strapped for Cash, Requests Emergency Funding From Congress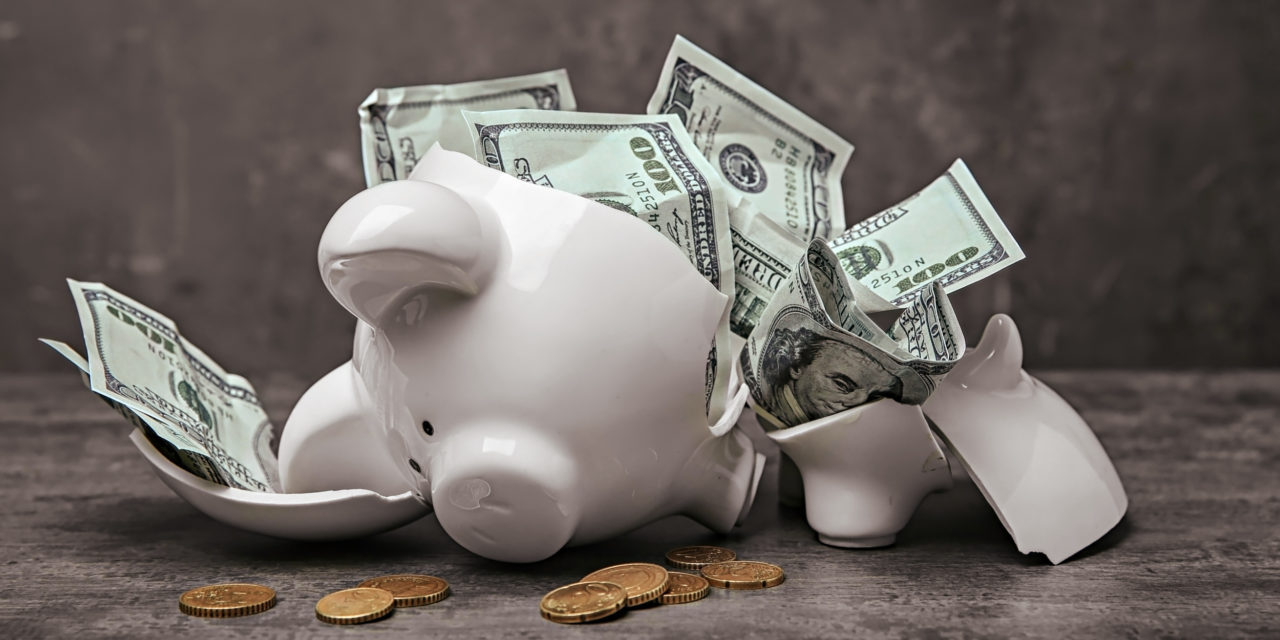 U.S. Citizenship and Immigration Services (USCIS) says it's running out of money, fast.
In a letter to Congress, USCIS declared that the coronavirus pandemic had caused unavoidable budget shortfalls. The agency—normally funded by fees from visa petitions and immigration benefit applications—says it will run out of money by June. It's asking Congress for an emergency bailout of $1.2 billion.
But the budget shortfall may have less to do with COVID-19 than significant mismanagement of the agency. Over the last few years, the Trump administration has poured enormous amounts of resources into "vetting" and "fraud detection" and implementing policies that slow its own productivity.
Along with the request for a bailout, USCIS says it would like to impose a 10% surcharge on all immigration benefits and visa petitions. The agency has reportedly said that it intends to pay back Congress by keeping this surcharge in place until the $1.2 billion is refunded.
Last November, USCIS proposed dramatic increases in fees. These fees would have increased the cost to get a green card by nearly $1,000 and the overall cost to become a citizen by over 60%. The proposal would also have led to the elimination of almost all fee waivers.
Many viewed the proposed fee increase as an attempt to restrict immigration by putting it out of reach for most low-income immigrants. Despite proposing these fees more than six months ago, USCIS has not finalized them.
The fact the agency is running out of money after only two months of reduced applications suggests mismanagement might be the real source of the agency's woes.
At the start of the pandemic, USCIS suspended one of its biggest generator of funds: "premium processing" for H-1B visas and certain employment immigrant visas. The program lets employers pay $1,500 to guarantee rapid adjudication of applications.
Other shifts in priorities have driven up the costs to adjudicate applications for the agency. Under the Trump administration, USCIS has transitioned away from its role as an immigration benefits agency. New policies like the "public charge" rule make some immigrants less likely to apply for benefits. At the same time, the agency has begun issuing far more "requests for evidence" than ever, slowing the adjudication process.
In 2019, after Ken Cuccinelli was unlawfully appointed as head of USCIS, he declared that "I see USCIS as a vetting agency, not a benefits agency."
This excessive focus on vetting has led to historically high backlogs in immigration processing. USCIS' new requirements try to root out small amounts of fraud at all costs. This includes requiring duplicative in-person interviews for some applicants, repeatedly rejecting forms for minor errors or omissions, and new policies leading to rejections for more H-1B applications.
If Congress decides to fund USCIS on an emergency basis, any funds should come with strings attached. This should include requiring more transparency and oversight and limiting some of the agency's wasteful policies.
The focus on "vetting" has made the agency inefficient and bloated. This in turn has made it harder for noncitizens to obtain and maintain their legal status and ability to work in the U.S. As a result, Congress now has an unbeatable opportunity to rein in the agency's rogue agenda.
This post originally appeared on Immigration Impact. Reprinted with Permission.
---
About The Author

Aaron Reichlin-Melnick
is Policy Counsel at the American Immigration Council, where he works primarily on immigration court issues and the intersection of immigration law and policy. He previously worked as a Staff Attorney at the Council, working on impact litigation, Freedom of Information Act litigations, and practice advisories. Prior to joining the Council, he was an Immigrant Justice Corps Fellow placed as a Staff Attorney at the Immigration Law Unit of The Legal Aid Society in New York City, representing immigrants placed in removal proceedings because of a prior criminal conviction. Aaron holds a J.D. from the Georgetown University Law Center and a B.A. in Politics and East Asian Studies from Brandeis University.
---
The opinions expressed in this article do not necessarily reflect the opinion of
ILW.COM
.