How to Vet an EB-5 Broker-Dealer
Recent SEC allegations against EB-5 broker-dealers highlight the extreme importance of vetting these professionals to make sure that they are licensed, reputable, and trustworthy. In late June, two companies—Boca Raton-based Ireeco LLC and its successor, Hong Kong-based Ireeco Ltd.—were the first to be charged with unregistered broker activity in the EB-5 Program. Allegedly, the two companies brokered more than $79 million in EB-5 investments, although its principals are unregistered broker dealers.[1] Unfortunately, even registered broker-dealers have been involved in fraudulent schemes in the EB-5 world. As reported in a New York Times Op-Ed article, "in many cases, corruption in the program has been enabled by unscrupulous brokers who get a commission regardless of how the investment plays out."[2]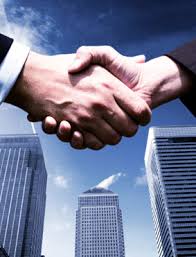 e-Council Inc. carefully selects and vets the backgrounds of all its core team members and strategic partners. According to CEO and Founder Lauren Cohen, "we not only examine their experience and backgrounds, but also their specific expertise and success in the EB-5 industry." Additionally, as Lauren notes, "our multi-disciplinary due diligence project assessment process enables us to select highly skilled, experienced, and trustworthy professionals who expertly guide our clients toward making the best decisions for their EB-5 projects and investments."
One of our key strategic partners is Mike Xenick, President and CEO of InvestAmerica Capital Advisors. InvestAmerica and its principals have been serving EB-5 project-owners and Regional Centers since 2010 and have represented almost 20 EB-5 projects. InvestAmerica is affiliated with a broker dealer investment bank registered with the Financial Industry Regulatory Authority (FINRA), and Mr. Xenick holds Series 7, 79, 24 and 63 securities registrations. According to Lauren, "Mike is one of my most trusted advisors. He really 'gets' EB-5 and understands all of its intricacies. He is thorough, diligent and extremely client-friendly. I know if I refer a client to InvestAmerica, that client will be treated as well by Mike and his team as they would be by our own team members." You can read Mr. Xenick's full bio here.
Given Mr. Xenick's broad range of experience and high level of integrity, we asked him for guidelines our readers can use in selecting a reputable EB-5 broker-dealer. For example, e-Council Inc. asked "How should investors, businesses, and/or Regional Centers go about vetting broker dealers and make sure they will do the right thing?"
According to Mr. Xenick: There are three key considerations in choosing a broker dealer:
Determine the broker dealer's regulatory history

. This involves investigating the following:

when were they formed,
if they have any reportable disclosures from the industry's regulatory bodies—FINRA and the Securities and Exchange Commission (SEC),
if they are licensed to transact in private securities,
if the specific individuals working on EB-5 transactions have the appropriate licensure (Series 7 or 79) and whether such registrations are active, and
if the firm and individuals are registered in the state in which the project is located.
Most of the answers to these questions can be found on the "Broker Check" link on the home page of the FINRA website (www.finra.org) or by connecting directly at http://brokercheck.finra.org/.
Make sure the firm's Compliance Department is sufficient

. If any of the project's transaction team is also signing off on the compliance approvals, there may be a conflict of interest and that firm may not be large enough to handle your transaction or properly shield issuers from regulatory risks.
Because most broker-dealers claiming to have expertise in raising EB-5 capital have only been doing so for 1–2 years,

find out how long the firm and their principals have been working on EB-5 transactions

, especially if the broker-dealer is being hired to raise a significant portion of the EB-5 capital stack. It is crucial to understand how the broker-dealer sources investors, what their international relationships look like in the key EB-5 markets (and how they compensate these foreign brokers), how much capital they have raised, how many projects they have represented, etc.

Ask for references

from former and current clients, and ask the other professionals on your EB-5 team (business-plan writer, economist, securities counsel, immigration counsel, etc.) if they've done business with them previously.
e-Council Inc.: What are the signs NOT to work with a particular broker dealer?
Mike Xenick: In line with the key ways to vet broker-dealers, key signs would be no completed projects, multiple regulatory disclosures (especially within the last 5 years) – for the firm or the individual registered representatives that will be working on the project – that resulted in suspensions of the firm or the individuals, a newly formed broker-dealer with little or no history, or one that few or none of the other EB-5 professionals have heard of or worked with before.
These tips can enable any investor, regional center, or business owner to select an expert broker-dealer who will steer them in the right direction. In our next blog post, we will discuss how Mr. Xenick, and other reputable broker-dealers, scrutinize an EB-5 venture to ensure the viability and soundness of the project.
---
[1]http://www.bizjournals.com/southflorida/news/2015/06/24/sec-charges-boca-raton-company-with-unregistered.html?ana=e_sflo_bn_newsalert&u=57awXnB5hOBVWB9TuqBFkA08ab84ba&t=1436196950
[2] http://www.nytimes.com/2012/04/16/opinion/reform-the-eb-5-program.html?_r=0
This post originally appeared on e-Council Inc. Reprinted with permission.
---
About The Author

e-Council Inc.'s team of professionals specializes in creating custom-designed Business Plans and supporting documents to meet the needs of both clients and their counsel. What sets us apart is the fact that we are an attorney-driven business plan and ancillary services team, whose principal is an active AILA member and a sought-after speaker. We pride ourselves on the exceptional quality of our work product. We are experts in the field, and boast a stellar track record of success.
---
The opinions expressed in this article do not necessarily reflect the opinion of
ILW.COM
.