Public-Private Partnerships: A Recipe for EB-5 Success?
Some EB-5 projects involve public-private partnerships between Regional Centers and municipal or state governments. These partnerships appear to be a mutually beneficial way for developers and governments to work together on large-scale, landscape-altering projects that concurrently serve consumers and the public good. Governmental involvement in EB-5 ventures can take on many different forms, including but not limited to: political endorsement, financial support, subsidies, and/or tax incentives. Some municipal and state agencies are directly involved in the management and oversight of EB-5 projects, and may even have a financial stake in the projects. In this article, we will explore some of the existing public-private arrangements in the EB-5 space.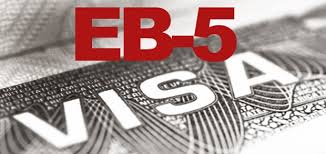 Though most Regional Centers are privately-owned, some are owned and/or managed by governmental entities. In some cases, an existing governmental agency may be created or designated to oversee the Regional Center's activities. For example the Vermont EB-5 Regional Center is a USCIS Designated Regional Center that is owned, controlled, and supervised directly by the state of Vermont's Agency of Commerce and Community Development (and was the first of its kind in terms of ownership). According to the website, the state's involvement in EB-5 projects provides the "unique advantages" of governmental oversight, monitoring, and credibility "without added cost or administrative burden" to businesses seeking EB-5 funding. Officials pre-approve each project, monitor the projects for compliance, and visit project sites on a quarterly basis to track progress and provide support as needed. [1] As of December 30, 2014, over $350,000,000 (700+ investors) has been invested in projects sponsored by the Vermont EB-5 Regional Center, with a 100% success rate for over 650 I-526 petitions and 280 I-829 approvals. [2] Representing some of the best known EB-5 projects (both historically and in terms of general brand recognition), Jay Peak, a ski resort, has successfully completed six EB-5 projects sponsored by the Vermont Regional Center, including several hotels, a mountaintop restaurant, and a summer recreation facility. [3]
Another publicly-owned regional center, the Hawaii Regional Center, reflects a partnership between CanAm Enterprises, LLC, and the State of Hawaii's Department of Business, Economic Development and Tourism (DBEDT). [4] While DBEDT, the official economic development agency of Hawaii, owns and oversees the regional center, it has hired CanAm Enterprises, LLC to be the official promoter of the Hawaii Regional Center. One of its current projects is a Consolidated Rental Car Facility at Hawaii Airport ($76 million dollars, 172 investors). A third example of a publicly owned Regional Center is the City of Miami EB-5 Regional Center, which is the only fully city owned, managed and operated regional center in the United States and includes the three main South Florida counties of Miami-Dade, Broward and Palm Beach. Its first USCIS-approved EB-5 project is Panorama Tower, which is expected to cost over $800 million and bring a significant number of jobs to the area, including approximately 1,300 construction jobs, 192 permanent management employees, 800 tenant employees, and 220 visiting students. Completion of the new tower is planned for the beginning of 2018. [5] (We will be featuring this trailblazing Regional Center in a future blog post). Michigan [6] and Iowa [7] also house Regional Centers that are fully managed by the government or co-managed by the state and a private entity. Another form of governmental participation in EB-5 projects involves a partnership between a government body and a privately-owned Regional Center for the development of a specific EB-5 project. For instance, the redevelopment of Candlestick Park—a stadium that is the former home to the San Francisco 49ers (NFL) and San Francisco Giants (MLB)— involves a public-private partnership between the City of San Francisco, Golden Gate Global EB-5 Investment Fund (GGG), and Lennar Corporation, one of the country's largest residential homebuilders. The project commenced in 2013 after over a decade of planning and development dating back to 1999, when the City designated Lennar as the master developer. [8] The redevelopment process at the 77-acre site will turn Candlestick Park and its surrounding area into a 500,000 square foot "urban outlet," including a housing component featuring approximately 12,000 new units and a 220-key hospitality facility. [9] The nearby Hunters Point Shipyard, a 495-acre de-commissioned Navy base along San Francisco's southeast waterfront, is also being redeveloped by GGG. Now underway, the 75-acre Phase I will consist of approximately 1,400 homes and 10,000 square feet of retail, including 25 acres of parks and open space. [10] Willie Brown, the former Mayor of San Francisco, is one of the principals of GGG, the third party regional center sponsoring the project. [11]
New York City's Hudson Yards exemplifies another "very strong public-private partnership for one of the largest mixed-use projects in the United States," [12] involving the Metropolitan Transit Authority and two developers, Related Companies and Oxford Properties Group. [13] When completed, the site will feature more than 17 million square feet of commercial and residential space, as well as 14 acres of public open space, 5 state-of-the-art office towers, 14 acres of public open space, a 750-seat public school, and a luxury hotel. Related has raised $600 million from 1,200 EB-5 investors. [14] The New York City Industrial Development Agency has granted approximately $510 million in property tax relief to the project. [15]
Evidently, some of the most noteworthy EB-5 projects have been the product of a public-private partnership. However, government support does not guarantee a successful outcome. For instance, the "Chicago Convention Center" EB-5 project, which was strongly endorsed by local political leaders, ended in failure when allegations of fraud were brought against the sponsoring regional center (read more here). Another example is the South Dakota Meat Packers' plant project, sponsored by the South Dakota Regional Center, which filed for bankruptcy despite substantial government financial support. [16]
While a strong public-private partnership often lends credibility to EB-5 ventures, every investor must conduct their own due diligence before committing time and money to any given project.
[1] Phttp://accd.vermont.gov/business/relocate_expand/eb5#
[2] http://accd.vermont.gov/business/relocate_expand/eb5/investors
[3] http://jaypeakresort.com/eb5-visa/completed-eb-5-projects
[4]http://www.canamenterprises.com/canam-regional-centers/hawaii.html
[5] http://www.businesswire.com/news/home/20141006005074/en/Panorama-Tower-Announced-City-Miami%E2%80%99s-EB5-Designated#.VYhhbUafbfd http://www.miamiherald.com/news/busi...le1978865.html
[6] http://www.michigan.gov/snyder/0,4668,7-277-61409_67367-325824–,00.html
[7]http://www.iowaeconomicdevelopment.com/Finance/EB5
[8] http://www.stern.nyu.edu/sites/default/files/assets/documents/EB5%20article%20draft%2012.26.14.pdf
[9] http://www.sfbarc.com/candlestick-park-turned-new-mall-housing-lennar-takes-77-acre-site/
[10]http://www.sfbarc.com/projects/hunters-point-shipyard/
[11] http://www.stern.nyu.edu/sites/default/files/assets/documents/EB5%20article%20draft%2012.26.14.pdf
[12]Ibid.
[13] http://www.mta.info/press-release/mta-headquarters/mta-finalizes-hudson-yards-deal
[14] http://www.bloomberg.com/news/articles/2014-03-19/new-york-s-hudson-yards-starts-next-phase-as-deck-begins http://www.wsj.com/articles/hot-sour...ers-1418146394
[15] http://www.stern.nyu.edu/sites/default/files/assets/documents/EB5%20article%20draft%2012.26.14.pdf
[16] Ibid.
This post originally appeared on e-Council. Reprinted with permission.
---
About The Author

e-Council Inc.'s team of professionals specializes in creating custom-designed Business Plans and supporting documents to meet the needs of both clients and their counsel. What sets us apart is the fact that we are an attorney-driven business plan and ancillary services team, whose principal is an active AILA member and a sought-after speaker. We pride ourselves on the exceptional quality of our work product. We are experts in the field, and boast a stellar track record of success.
---
The opinions expressed in this article do not necessarily reflect the opinion of
ILW.COM
.