EB-5 Loans Helping the Film Industry
Historically, film studios and producers have used many different types of financing to cover the costs of film production, including government grants, pre-sales, debt financing, and private equity. In recent years, the film industry has sought funding through the EB-5 program.
Since 2009, international media conglomerates Sony Pictures Entertainment, Lionsgate Films, and Warner Brothers have all looked to the EB-5 program to raise funds for film projects.[1] For instance, in 2011, USCIS approved over 200 EB-5 investor petitions to finance film projects produced by Sony Pictures. Time Warner also received an EB-5 loan from 240 investors in 2012.[2]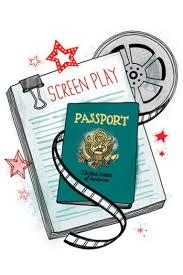 Independent film and media production companies have also pursued EB-5 financing. One example is Free Mind Films, which developed its own federally approved regional center, the Free Mind Films Regional Center. Free Mind Films provides media solutions to business partners and produces educational and narrative entertainment films "dedicated to truth in information." One of its films, A Noble Lie, has won numerous awards from film festivals for its documentary exposé of the Oklahoma City bombing in 1995.
A number of federally approved regional centers have been established that focus on investments in the motion picture and television industry under the industry category "Film Making (NAICS 5121)". For instance, HFC (Rosti Capital LLC D/B/A Hollywood Film Capital) is a federally designated EB-5 Regional Center approved to finance film, television, and content creation projects in Los Angeles and throughout Southern California. According to HFC's federally approved job creation economic model, EB-5 capital can account for about 30% of Southern-California-based production expenses and about 40% of Prints and Advertising expenses. HFC claims that the EB-5 program brought in an estimated $3 billion in committed capital in 2013.[3] Other federally approved regional centers specializing in financing film production include the Atlanta-based Southern Film Regional Center and the Free Mind Films Regional Center, mentioned above.[4]
As with EB-5 projects in other industries, USCIS project approval is not guaranteed. For example, in 2009, Lionsgate was denied funding from EB-5 investors because it was determined that the studio was not legally obligated to accept the investors' funding, which meant that the EB-5 funds would not be placed at risk in the commercial sense as required by statute and USCIS regulations. Film projects can also be denied due to a lack of specific information about the project, insufficient evidence about job creation, and problematic escrow agreements,[5]among other reasons.
Interestingly, allegations of improper preferential treatment have extended to EB-5 projects by major film industry players. Specifically, EB-5 projects sponsored by the LA Film Regional Center are the subject of a Department of Homeland Security investigation. A whistleblower within the agency alleged that Alejandro Mayorkas, former Director of USCIS, had created an extraordinary and unprecedented hearing process that resulted in preferential treatment of LAFRC and its investments in film projects by Sony Pictures and Time Warner. Mayorkas allegedly ordered the reversal of an EB-5 project denial in which Sony Pictures was not obligated to accept EB-5 investor money, there was no proof of investor source of the funds, and there was no evidence that money would be spent in a TEA. He was also alleged to have handpicked a decision board to favorably review a series of questionable Time Warner movie projects. Under his leadership, these projects were recommended for EB-5 approval, even though Time Warner was unable to demonstrate the creation of new jobs "that would not have otherwise been produced in the absence of EB-5 capital."[6] Mayorkas' extraordinary actions created tremendous resentment within the agency, which is committed to an unbiased and highly regulated adjudicative process.
In any case, EB-5 loans can offer an essential source of funding to both media conglomerates and independent film makers, alike. e-CouncilInc.com is a "one-stop EB-5 shop" that can help media and film producers to understand the complexities of the EB-5 program, determine if EB-5 makes sense for their productions, and then navigate the steps necessary to raise capital from foreign investors and successfully navigate the EB-5 process.
To inquire about our turnkey EB-5 services such as our best-in-class Matter of Ho-compliant business plans, project assessment and ancillary services, please contact us at info@ecouncilinc.com.
e-Council Inc.'s website, newsletter and other forms of communication contain general information about legal matters. The information is not legal advice and should not be treated as such. You must not rely on the information on this website as an alternative to legal advice from an attorney or other professional legal services provider. For specific questions about any legal matter please consult with an attorney or other professional services provider.
---
[1] http://www.wsj.com/articles/SB10001424127887324445904578285863761735122
[2]https://www.oig.dhs.gov/assets/Mga/OIG_mga-032415.pdf
[3]Ibid.
[4] http://www.uscis.gov/working-united-states/permanent-workers/employment-based-immigration-fifth-preference-eb-5/immigrant-investor-regional-centers
[5] http://www.uscis.gov/working-united-states/permanent-workers/employment-based-immigration-fifth-preference-eb-5/immigrant-investor-regional-centers
This post originally appeared on e-Council Inc.. Reprinted with permission.
---
About The Author

e-Council Inc.'s team of professionals specializes in creating custom-designed Business Plans and supporting documents to meet the needs of both clients and their counsel. What sets us apart is the fact that we are an attorney-driven business plan and ancillary services team, whose principal is an active AILA member and a sought-after speaker. We pride ourselves on the exceptional quality of our work product. We are experts in the field, and boast a stellar track record of success.