Rich Chinese Secure the Most EB-5 Visas
In 1990, Congress created the EB-5 Immigrant Investor program in order to stimulate the U.S. economy. In 1993, Congress created the EB-5 pilot program to increase interest in the program by creating the option of Regional Centers. The number of visas granted has significantly increased since the establishment of the program, especially within the Chinese community.
According to the statistics from the U.S. State Department, mainland Chinese were issued 85.4% of the EB-5 Visas in 2014.[1] Specifically, a total of 9,128 visas were issued to Chinese investors and 8,966 of these were Regional Center investments of $500,000 in a targeted employment area.[2] The next highest amount, but considerably lower number of 225 visas, were granted to investors from North Korea.[3]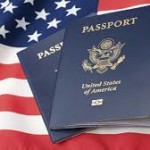 The number of visas awarded has dramatically increased from when the EB-5 program first started. It is certain that the Chinese have had a profound impact on this category of visas. Actually, 2014 experienced a first when the U.S State Department announced that the maximum number of EB-5 Visas available for individuals born in mainland China reached its maximum for that fiscal year on August 23rd.
Most recently, on April 13, 2015, Charles Oppenheim, the Chief of Visa Control from the Department of State announced that we will see retrogression in this area very soon. Actually, May 1, 2013 will be the cut-off date for EB-5 Visa priority. What this means is that during May, 2015, only those EB-5 investors and their derivative beneficiaries with a priority date of May, 2013 or earlier may apply for an EB-5 Visa. The priority date is based on when the I-526 petition was filed. It is important to note that the retrogression only applies to mainland Chinese.
According to 8 U.S. Code § 1153, in addition to the overall annual limit of 10,000 EB-5 visas, no more than 7% of all annual employment-based visas may be issued to nationals of any one country in a fiscal year. So, how were 85% of the EB-5 Visas awarded to one country in 2014? The reason is that when countries do not use their allocated visas, then investors from other countries are allowed to apply. It is expected that in 2015 Chinese investors will again be permitted to access visas unused by other countries since this has been the practice for the past few years. However, there is still concern over whether or not the program will continue beyond September 30, 2015.
On March 23, 2015, Representative Jared Polis who has previously introduced a comprehensive bill to make the EB-5 pilot program permanent, discussed the consequences of this program being discontinued. He cautioned that if the program is not made permanent then the U.S. will lose the continuous job creation and economic boost that this program has provided. Polis stated, "permanently authorizing EB-5, along with our common-sense bipartisan reforms, would give foreign investors the confidence that we are serious about the program and help keep valuable funds flowing to U.S. businesses."[4]
In conclusion, it is clear that the Chinese mainland investors dominate the U.S. EB-5 Visa program. It is also clear that if the EB-5 pilot program ends, then both Chinese investors and the U.S. will lose out on the benefits that the program has delivered.
To learn about our professional, well-researched and written Visa Business Plans, as well as a variety of ancillary services designed to specifically address USCIS' concerns, contact e-Council Inc.com at info@ecouncilinc.com.
e-Council Inc.com's website, newsletter and other forms of communication contain general information about legal matters. The information is not legal advice, and should not be treated as such. You must not rely on the information on this website as an alternative to legal advice from your attorney or other professional legal services provider. If you have any specific questions about any legal matter you should consult your attorney or other professional legal services provider.
---
[1]http://travel.state.gov/content/dam/visas/Statistics/AnnualReports/FY2014AnnualReport/FY14AnnualReport-TableV-PartIII.pdf
[2]At least $1,00,000 of capital is required unless the project is in a Targeted Employment Area. TEA is a rural area or an area that has experienced unemployment of at least 150 percent of the national average rate. A "rural area" is defined as any area not within either a metropolitan statistical area (as designated by the Office of Management and Budget) or the outer boundary of any city or town having a population of 20,000 or more (based on the most recent decennial census of the United States). 8 U.S.C. § 1153(b)(5)(B)(ii), (iii); 8 C.F.R. § 204.6(e)
[3] http://travel.state.gov/content/dam/visas/Statistics/AnnualReports/FY2014AnnualReport/FY14AnnualReport-TableV-PartIII.pdf
[4] http://www.rollcall.com/news/a_bipartisan_immigration_program_we_need_to_pass_now_commentary-240866-1.html
This post originally appeared on e-Council Inc. Reprinted with permission.
---
About The Author

e-Council Inc.'s team of professionals specializes in creating custom-designed Business Plans and supporting documents to meet the needs of both clients and their counsel. What sets us apart is the fact that we are an attorney-driven business plan and ancillary services team, whose principal is an active AILA member and a sought-after speaker. We pride ourselves on the exceptional quality of our work product. We are experts in the field, and boast a stellar track record of success.