Avoiding EB-5 Pitfalls
There are three basic components that must be proven in a successful EB-5 investor petition: (1) investment of the requisite amount of capital[1]; (2) in a new commercial enterprise; which (3) results in the creation of at least 10 new, full-time jobs.[2] USCIS is very exacting in its review of I-526 and I-829 petitions and expectation that Petitioners meet their burden of proof. A prime example is a recent decision of the Administrative Appeals Office (AAO) that reached the U.S. District Court of California.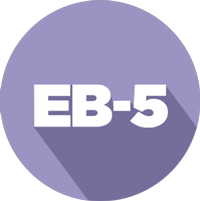 The case of Zhao v. Napolitano, SACV 13-01185 JVS (ANx) involved a Chinese citizen who claimed that he had invested $1,000,100 in Berkeley Dog, Inc., an existing fast-food restaurant. The first issue the Court looked at was whether Zhao's investment had been placed "at risk" in the commercial sense. Zhao claimed that his investment was at risk in the restaurant's expansion, renovation, and operating costs. The AAO found the evidence presented insufficient to show that the full investment amount was "at risk". Most of Zhao's evidence derived from federal tax returns; however, no billing, bank statements, or invoices were ever submitted. The Court agreed with the AAO that the evidence was insufficient to show that Zhao's full investment had been placed "at risk".

Another area of concern for the AAO was the proof of job creation. Zhao stated that five jobs already existed at the time of his investment. He claimed that the number of jobs increased but presented no evidence that they had been created as a result of his investment nor that the jobs created after his investment were full-time positions. Additionally, the AAO found that the business plan submitted with the petition was not credible because it

lacked job descriptions and a timetable for hiring

. The information included in the business plan simply stated that there would be an "expansion of the business," but provided insufficient detail, outdated information and inadequate justification for staffing requirements, all critical in EB-5 cases. The Court agreed with the AAO, citing In re Ho, 22 I & N Dec. at 213 as support that a comprehensive business plan requires an explanation of staffing requirements with a timetable for hiring and job descriptions for all positions.

It is important to note that two Requests for Evidence (RFEs) had been issued by USCIS requesting additional evidence from Zhao. Clearly, the applicant did not have adequate professional guidance to navigate the EB-5 process successfully. Pre-investment due diligence of the project and experienced management of the process could have saved Zhao from an I-526 denial.

[1] At least $100,000 of capital is required unless the project is in a Targeted Employment Area. TEA is a rural area or an area that has experienced unemployment of at least 150 percent of the national average rate. A "rural area" is defined as any area not within either a metropolitan statistical area (as designated by the Office of Management and Budget) or the outer boundary of any city or town having a population of 20,000 or more (based on the most recent decennial census of the United States). 8 U.S.C. § 1153(b)(5)(B)(ii), (iii); 8 C.F.R. § 204.6(e)

[2] http://www.uscis.gov/sites/default/files/USCIS/Laws/Memoranda/2013/May/EB-5%20Adjudications%20PM%20%28Approved%20as%20final%205-30-13%29.pdf
This post originally appeared on e-Council Inc. Reprinted with permission.
---
About The Author

e-Council Inc.'s team of professionals specializes in creating custom-designed Business Plans and supporting documents to meet the needs of both clients and their counsel. What sets us apart is the fact that we are an attorney-driven business plan and ancillary services team, whose principal is an active AILA member and a sought-after speaker. We pride ourselves on the exceptional quality of our work product. We are experts in the field, and boast a stellar track record of success.
---
The opinions expressed in this article do not necessarily reflect the opinion of
ILW.COM
.