Expectations and Reality in the EB-5 Program - Time to Pause
It is an unfortunate fact of life in the EB5 world that the times stated by USCIS for adjudication of petitions for individual EB5 investors as well as designation of new Regional Centers are routinely exceeded. There is generally little or no recourse for investors and project developers whose reasonable expectations are subject to Government delays or unreasonable requests for evidence unless they institute costly legal proceedings which in turn can contribute to further delays. The announcement by USCIS that it will be centralizing EB5 adjudications at a special center in Washington is an important development which could result in significant improvements to the program. The proposed benefits from this center, if and when it is established, include reducing petition adjudication times to 120 days, by dedicating a team of specialized attorneys and economists to the EB5 adjudication process. This news, while most welcome, should be viewed in the context of the recent admission by USCIS Director Mayorkas that the Agency has abandoned its prior promise to allow premium processing for expedited review of shovel ready projects. There now appears to be little likelihood of premium processing for any EB5 related petitions in the near future.
Another area of weakness in the program is the ongoing failure of the Government to bring clarity and predictability to interpretation of the EB5 statute. There is a justifiable perception that the Government is free to change the rules in the middle of the game creating more uncertainty for prospective investors and developers who are now starting to look to EB5 as a supplemental means of raising capital to finance projects. The legal uncertainty in interpreting the EB5 rules has in the past lead to protracted litigation, for example when investors relied on a legal opinion by the general counsel of the former INS with respect to the qualifying means for financing EB5 investment. After having sought and relied on the guidance of the Government, the investors were subsequently left high and dry when the legal opinion was subsequently disavowed. More recently, the Government's newly applied interpretations of EB5 job creation based on projected tenant occupancy rules, resulted in revocation by USCIS of 18 approved I-526 petitions of investors in a project organized by a well established Regional Center. While the litigation, arising from the litigation may now have been resolved, there remains an open question as to whether it could have been avoided in the first place.
There is clearly a need for appropriate Government regulation of a highly complex program which by its nature lends itself to fraudulent and sometimes criminal activity. This is illustrated, by the recent announcement of SEC enforcement action freezing assets of a regional center, alleging fraud and diversion of investor funds. The SEC action may be considered a welcome wake up call for unwary investors to pay more attention and to spend time and money on due diligence before committing funds to EB5 projects. At the same time, there is a compelling need for USCIS and other Government Agencies which have been heavily promoting the EB5 program to address the demand for more certainty, predictability and speed in adjudications.
It is clear that at the present time, it is not realistic to rely on USCIS projected processing times when making investment decisions or planning an immigration strategy. Stakeholders in the EB5 program including potential investors, regional centers, developers and their professional advisers will remain unable to make personal, business and investment decisions with any degree of certainty unless and until USCIS has established its new Center and demonstrated a consistent record of meeting processing time goals.
For some investors and their families, the longer adjudication process may not impact their decision making if for example the goal is to obtain permanent resident status in the future for example for retirement or to provide for future education in the United States for children. For other families with children approaching the age of 21 or for those seeking to move from countries in political or economic crisis, time may be of the essence. In these cases, other available immigration options with faster and predictable processing time should also be considered before committing to an EB5 investment. For businesses looking to expand or developers seeking to complete construction projects lengthy delays in receiving loan finance or capital investment can be crippling or fatal. It is therefore important to take into consideration and anticipate the possibility of delay at the outset of any project and if possible make interim financing arrangements. In some cases, an EB5 project developer may be able to facilitate EB5 direct job creation while waiting for Regional Center Approvals. This can provide operating capital or bridge finance for the project and also allow committed investors the opportunity to start the Immigration process without further delay. Otherwise, bridge financing or even hard money loans may be the only way to get a project off the ground while waiting for EB5 funding.
These challenges also provide an opportunity for re-evaluation of investment and immigration goals with a view to a more reasoned approach for future EB5 investment projects having regard to its present limitations. A realignment of expectations could be healthy for both investors and promoters. Investors should consider the reality of lengthy adjudication process and take the time to fully investigate all aspects of the proposed investment, its costs and the risks involved. These risks can be mitigated by allocation a portion of the high costs associated with an EB5 investment to thorough due diligence. This requires the engagement of independent financial advisors with the capacity and qualifications to provide an evaluation of the underlying investment opportunity, financial risks and the experience of the project developers and EB5 promoters. An independent evaluation should also take into account and inform the potential investor of project completion times, the likelihood of return of capital within the anticipated time frame and possible risk factors which could result in failure to remove the conditional resident status. An independent evaluation should also allow the potential investor to consider other alternative EB5 investments.
Finally, a pause in the growth of the EB5 program may be a healthy opportunity for EB5 promoters to realign their investment proposals in accordance with market risk. For investors, who have been apparently satisfied with a low return on their investment, the true opportunity costs of tying up investment capital for a number of years should be determined and calculated together with a full and fair evaluation of the risk of project failure and risk of adverse USCIS action and its resulting consequences for family members who are planning a future in the United States. The ideal should be a structure which provides a preferred return to the Investor with a priority on liquidation or refinancing the investment. Higher risk investments demand a market return proportionate to the risk.
The uncertainty in knowing when an adjudication will be completed severely limits the utility of the EB5 program to accomplish its stated purpose to serve as a means to stimulate job creation for US workers. It is also a deterrent to the EB5 program's growth causing reluctance on the part of both investors and the job creators to fully utilize available opportunities. It is hoped that the new center in Washington and a dedicated team of Government specialists will continue to engage the stakeholders in the EB5 program and find the appropriate balance of interests which is needed for the program to reach its full potential.
---
About The Author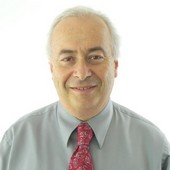 David B. Gardner has more than 30 years professional legal experience advising clients on US Immigration, International Business and Taxation matters. Mr. Gardner was admitted as a Solicitor in England and Wales in 1974, and as a Solicitor in Hong Kong in 1984. He became a member of the California Bar in 1979 and is admitted to the U.S. District Court for the Central District of California and to the U.S. Court of Appeals for the Ninth Circuit. He graduated from the University of Sussex, in England with a Bachelors' degree in Law, with honors in 1974. He completed graduate studies at Northrop University, California (now University of West Los Angeles), with a Masters degree in Taxation in 1980 and subsequently taught at Northrop University as an Adjunct Professor of International Taxation. He is the author of: "IRS, INS and Foreign Entertainers," Hastings Law Review, Summer, 1983 and has written numerous articles and spoken on immigration law and practice. He founded the Law Offices of David B. Gardner in 1985 as an international law practice and since 1996, following a law firm merger, has practiced exclusively in the areas of Immigration and Nationality Law. Mr. Gardner is Certified by the State Bar of California as a specialist in Immigration and Nationality Law. Mr Gardner has been providing advice to investors, developers, and promoters since the EB-5 program was introduced in 1990.
---
The opinions expressed in this article are those of the author(s) alone and should not be imputed to ILW.COM.