This article is a working document and will be updated as I continue my analysis, discuss with my colleagues and other start-up business owners. Please revisit us to see if the article has been updated. Thank you for reading.


Invest Visa (Startup Visa) Provisions – Here comes the analysis!
On April 17, 2013, a new bipartisan bill for comprehensive immigration reform, named The-Border-Security-Economic-Opportunity-and-Immigration-Modernization-Act-of-2013, was released. The bill was created by the 'Gang of Eight' senators, and I thank these senators for their extraordinary efforts. Among other things, the bill seeks to find a path for entrepreneurs to come to the US and start their businesses. Titled the "Invest Visa," these provisions are in line with the well-known 'Startup Visa Act' and, specifically, the 2011 version as introduced by Senators Lugar and Udall. Last week when the 2013 bill was released, I wrote an article laying out the requirements of the Invest Visa. In this article I seek to analyze the provisions, for some considerable amendments are required before the proposed legislation is enacted.
The bill introduces new terminology and definitions. Let's start from the top (I am not addressing every definition in this particular article): The new law would allow a "qualified entrepreneur" to apply for a non-immigrant or immigrant Invest Visa. Who is a qualified entrepreneur? According to the text, the qualified entrepreneur is someone who:


Has significant ownership in a US business. Significant ownership is not defined in the bill. What will be considered significant? Is 20% significant? Or 30%? For example, the E2 visa requires a minimum 51% ownership to prove treaty country ownership. What guidance will we have for the Invest visa? When important terms are not defined, or guidance is not provided, the USCIS adjudicators are left to interpret the law themselves, and quite often the interpretation is subjective and inconsistent. At the same time, leaving definitions open to interpretation can sometimes be helpful too. From a lawyer's perspective, you could try to argue the case to suit your client's situation. Nevertheless, it is important that the standard is clear so that applicants can provide adequate documentation and adjudicators can determine consistently whether the standards have been met.


He/she is employed in a senior executive position. I don't see a problem with the requirement.


He/she has a business plan, that must be submitted to the USCIS. It is not new that business plans are used in immigration petitions. For investment visa petitions (EB5 and E2), it is an essential evidentiary document. In other cases, where a new company is applying for a visa—for example, L1 or H1b visas—a business plan is also required. But until this bill, as far as I am aware, it has never been written into a statute (I will be checking!). While it is reasonable to require a business plan in the Startup context, it is important to ensure flexibility is allowed, particularly when an Invest Visa applicant seeks to renew the visa. Under the existing laws, especially in the EB5 visa context, the business plan is given great weight and any deviation from it can result in a denial of renewal of the visa. This sort of rigid application will not be practical in the startup context. It is well know that a startup business (think technology) can (and must) change direction depending on user feedback, market research and other factors. For example, if a product created is not working in the way it was intended, the strategy must change or 'pivot' instantly so that the business does not fold. Therefore, while there may be a business plan to ensure that there is an ultimate goal, there must be flexibility in the business plan to withstand change—and this must be recognized. Otherwise, when reviewing the business plan in the context of visa renewal, the adjudicating officer may apply rigid interpretations which will jeopardize the success of the petition.


He/she had a substantial role in the founding or early stage growth and development of the US business entity. Again, there is no definition of substantial role. What evidence will we need for petitions? I can think of organizational charts, affidavits, emails, and similar proof of actual work. Is that what the senators are thinking?


To be eligible for an initial Invest Non-immigrant Visa, the qualified entrepreneur must prove the following:


Has demonstrated, during the 3-year period ending on the date on which the alien filed an initial petition for non-immigrant petition, that:




A qualified venture capitalist (etc.) has invested at least $100,000 in the alien's US business. Or,


Alien's US entity has created at least 3 full-time jobs AND during the last 2 years, generated at least $250,000 in annual revenue in the US.







This means that a qualified entrepreneur will already have a US business. Is it assumed that the person applying for the Invest Visa is already here? Or is it assumed that the person is conducting the operations of his/her business from abroad? Is it practical and realistic that a person operates a business from outside the US, create 3 full-time jobs and generate $250,000? In my opinion, this section requires much more clarification and reconsideration.
In my opinion, the eligibility requirements need to be clarified further. There should not be the requirement to have an entity in the US already with certain jobs already created or revenue generated. It is not practical in my opinion to conduct business without being present. I suggest the requirements are (1) secure $100,000 from an investor, or (2) show funds of $200,000 (can be personal funds).
Invest Non-Immigrant Visa: A non-immigrant visa is meant for those who intend to remain in the US temporarily. However, if someone is investing a huge amount of money and dedicating her life to her business, it is unlikely that she will want to leave the US after a certain period. The visa should be dual intent one, similar to an H1b, L1, and O visa. The applicants must have a path to a green card (which I assume is the intention).
The visa can be renewed in 3-year increments. If the business does not meet requirements for visa renewal, the provisions could mandate a discretionary 2 additional years, 1 year at a time, totaling 5 years. At least with H1b or L1A visas, there is a path to legal permanent residence. The Invest Non-immigrant Visa creates the same problems as the E2 visa (no direct path to a green card), except the Invest Visa has more stringent terms than the E2.
The Invest Non-immigrant Visa allows:


Initial admission for 3 years


Renewal for additional 3-year increments, if during the most recent 3-year period the alien did the following:




Created at least 3 full-time jobs. Important to note the following- wages for the employees must be 250% of federal minimum wage. In Washington State this year, the minimum wage is $9.19/year, and 250% of this wage is $22.96 per hour, which seems fair. Currently H1b regulations require that the employee is paid the 'prevailing wage' of the metropolitan areas. Often those wages are significantly higher than the federal minimal wage. For example, at federal minimum wage in Washington, the annual salary is $19,115, whereas according to these terms, the employee of an Invest Visa business owner will earn a salary of at least $47,756. A typical software developer's salary is over $50,000. Therefore, I believe the standard 250% higher makes calculating wages easier and likely less than the prevailing wage requirement of the H1b. I can see why one may want to gasp at first at 250%, but it is a reasonable requirement.







AND


received a $250,000 qualified investment.


OR


Created at least 3 full-time jobs AND during the 2-year period ending on the date extension applied for generated at least $200,000 annual revenue.




May obtain a renewal for up to 2 one-year periods for a waiver from the above if the alien has made substantial progress (given how hard it is to satisfy requests for further evidence (RFE) these days, what guidance is there regarding 'substantial progress'?) and such a renewal is economically beneficial to the US. Will this have the national interest waiver standards? What evidence will they look at? Often it is a local benefit, rather than national benefit, to have employment.


At this point, I would like to make an observation. The bill states that the applicant will have to demonstrate that she generated $250,000 during the 3-year period ending on the date on which the alien filed. The question is this: What is the 3-year period? Do we submit tax returns for each year, or do we submit bank statements starting from the month the application is filed and go back 36 months?
Invest Immigrant Visa: There are two types of Invest Immigrant Visas. They have the following requirements:
Non-STEM:


Must be a qualified entrepreneur.


Maintained valid non-immigrant status (NIV). Why NIV only? What about the person who is from India, on H1b extension, with approved I-140 waiting for his priority date to become current? This is another reason the NIV option MUST be dual intent because otherwise he cannot go from such status to starting his own company.


During the 3-year period ending on the date the extension was filed, the alien must have:




Significant ownership in a US business entity that has created at least 5 full-time jobs AND has received $500,000 qualified investment (too high an amount? Why not $250,000?) in the alien's business.







OR


Has significant ownership in US business that created at least 5 full-time jobs AND generated at least $750,000 annual revenue during the last 2 year period. AND, no more than 2 other aliens have received non-immigrant invest visa status on the basis of alien's ownership of such business.


In my opinion, $750,000 is far too high and should be reduced. The first year of an average business often does not generate enough. Often it takes 5 years for a business to be sufficiently established. Did the senators do research on what a reasonable amount of revenue is for a startup?
STEM option:


Must be qualified entrepreneur


Maintained valid non-immigrant status (see above comments) in the US for at least 3 years prior to filing for such status.


Holds an advanced STEM degree,


AND


During the 3-year period ending on the date the alien files a petition under this section:




Alien has significant ownership in a US business that created at least 4 full-time jobs AND received a qualified investment of at least $500,000







OR


Alien has significant ownership in a US business that created at least 3 full-time jobs AND during the 2-year period ending on such date generated at least $500,000 (accumulative?)


Summary:
The provisions are definitely workable and I am elated these provisions are covered in the bill. These are the essential changes I would like to see:


Amend the initial eligibility requirements.


Amend non-immigrant to dual intent visa.


Decrease the non-stem immigrant visa annual revenue requirement from $750,000 to $500,000..


While I believe the bill seeks to achieve much through these provisions, without fundamental amendments to the provisions, they will not be usable.
As I read more and understand more, I will update this article. In the interim, the above provisions represent significant progress towards immigration reform and for immigrant entrepreneurs.
Originally posted on the
Watson Immigration Law Blog
. Reprinted with permission.
---


About The Author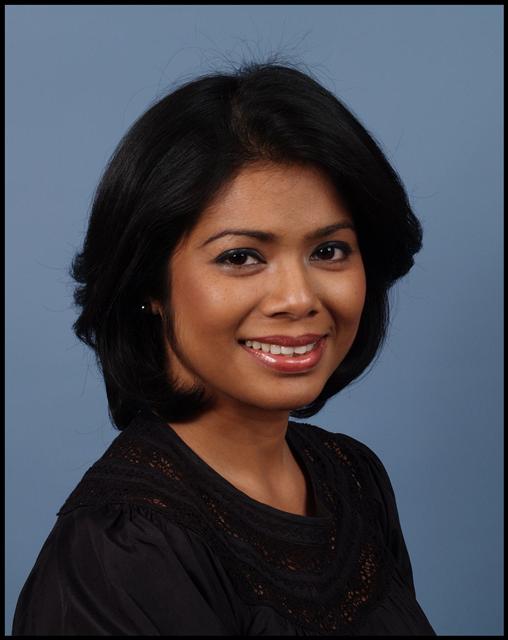 Tahmina Watson is an immigration attorney and founder of Watson Immigration Law in Seattle Washington. She was a practicing barrister in London, UK, before immigrating to the United States herself. While her practice includes family-based and employment-based immigration, she has a strong focus on immigrant entrepreneurs and start-up companies. She can be contacted at tahmina@watsonimmigrationlaw.com. You can visit www.watsonimmigrationlaw.com to learn about Tahmina and her practice.






---
The opinions expressed in this article are those of the author(s) alone and should not be imputed to ILW.COM.