How to Fix the Border: A Proposed Executive Order to Secure the US-Mexico Border
Reprinted with permission.
---
About The Author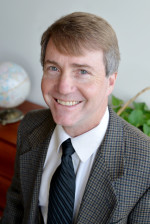 James C. Wolf has practiced immigration law for more than 25 years. He has received certification as an Immigration Law Specialist from the California State Bar for more than 20 years. He graduated from Georgetown University's School of Foreign Service, and the University of California, Davis, School of Law and Graduate School of Management. He is a partner in the California law firm Lipman & Wolf LLP www.visawolf.com and principal of the Hawaii EB-5 Regional Center, Golden Pacific Ventures, www.goldenpacificventures.com. He lives on California's central coast with his lovely wife and children.
---
The opinions expressed in this article do not necessarily reflect the opinion of
ILW.COM
.