Capture of "El Chapo" Demonstrates Effective Border Enforcement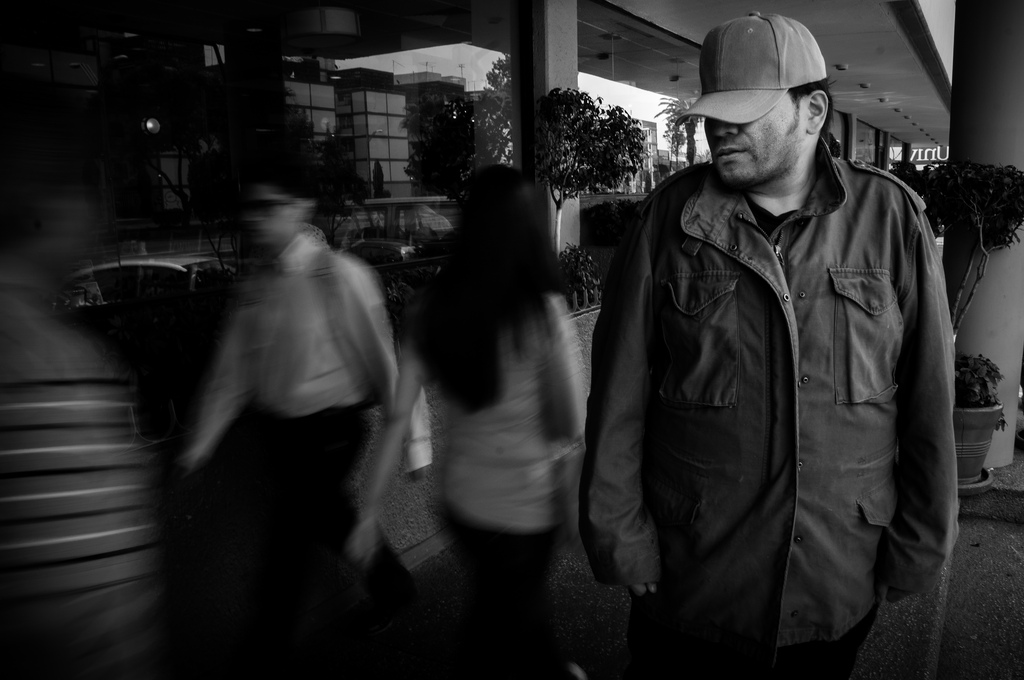 The recent capture in Mazatlan of Joaquin "El Chapo" Guzman, leader of the infamous Sinaloa cartel, is an example of targeted border enforcement that actually enhances border security. Although El Chapo was captured by Mexican marines, the information that led them to his doorstep came in no small measure from intelligence provided by U.S. law enforcement agencies, including Immigration and Customs Enforcement (ICE). This sort of operation, in which U.S. and Mexican authorities cooperated extensively to take down the leader of a cross-border criminal syndicate, stands in marked contrast to the Border Patrol's costly and ineffective efforts to keep undocumented workers out of the United States with hundreds of miles of fencing and thousands of agents.
As the operation against El Chapo illustrates, the primary target of U.S. border-security measures should be the cartels that smuggle drugs, money, guns, and immigrants across the border. This approach to border security, in which the focus is on the smugglers rather than what they smuggle, has been explained well by former Arizona Attorney General Terry Goddard in a series of three reports for the Immigration Policy Center (IPC). Goddard writes:
"Going after the contraband product or smuggled people, as this country has been doing for years, is destined to be an endless chase. The cartels will just regroup and continue operations, learning from their mistakes. If we are serious about stopping the threat on the border, we have to dismantle the criminal organizations that carry the contraband and take away the tools that make them so effective."
According to Goddard, the way to do this is by going after cartel organizations from all possible angles:
"Whatever makes the cartel organizations strong must be attacked. Their communication systems must be cracked, jammed, and shut down. Their leaders must be identified, arrested, and incarcerated. Most important, the illegal flow of funds across the border into cartel pockets must be disrupted, interrupted, and stopped."
Similarly, Josiah Heyman, Chair of the Department of Anthropology and Sociology at the University of Texas, El Paso, calls for "an intelligence-driven approach to homeland security, rather than a mass migration enforcement approach." In a report for the IPC, Heyman writes that "the 9/11 terrorists came through airports with visas…They did not cross the U.S.-Mexico border." The lesson to be learned from this is that "fortified borders cannot protect us from all security threats or sources of harm."
But there are more effective ways to enhance national security:
Focus law-enforcement resources on stopping the flow of money and guns from the United States into Mexico.
Direct resources to the points of entry, where most smuggling occurs, rather than to the areas in between ports of entry.
Reform the U.S. immigration system so that there are fewer unauthorized immigrants among whom dangerous individuals can hide.
Trying to enhance national security by physically "sealing" the border is a fool's errand. And it is not a particularly effective use of enforcement resources and personnel. Even though the case of El Chapo involved smuggling across the U.S.-Mexico border, the success in capturing him did not come from unselective border enforcement. Rather, it came from an intelligence-driven operation that spanned both sides of the border. The capture of El Chapo should remind us that criminal syndicates, not unauthorized immigrants, are the real threat to border security.
Photo by Eneas.
Printed by Policy Center for the Immigration Policy Center. Reprinted with permission
---
About The Author

Policy Center is a 30+ year practitioner of immigration law based in New York City holding an AV preeminent rating in the Martindale-Hubbell Law Director, registered in the Bar Register of Preeminent Lawyers, on the New York Super Lawyers list (2011-12, 2013-14), and recognized as a New York Area Top Rated Lawyer in 2012. He was awarded the Sidney A. Levine prize for best legal writing at the Cleveland-Marshall College of Law in 1977 and has written extensively on immigration over the past years for Interpreter Releases, Immigration Daily, and the ethnic newspapers, World Journal, Sing Tao, Pakistan Calling, Muhasba and OCS. He has testified as an expert on immigration in civil court proceedings and was recognized by the Taiwan government in 1985 for his work protecting human rights. His article, "The Bush Temporary Worker Proposal and Comparative Pending Legislation: an Analysis" was Interpreter Releases' cover display article at the American Immigration Lawyers Association annual conference in 2004, and his victory in the Second Circuit Court of Appeals in a case of first impression nationwide, Firstland International v. INS, successfully challenged INS' policy of over 40 years of revoking approved immigrant visa petitions under a nebulous standard of proof. Its value as precedent, however, was short-lived as it was specifically targeted by the Bush Administration in the Intelligence Reform Act of 2004.The Immigration Policy Center (IPC) is the research and policy arm of the American Immigration Council. IPC's mission is to shape a rational conversation on immigration and immigrant integration. Through its research and analysis, IPC provides policymakers, the media, and the general public with accurate information about the role of immigrants and immigration policy on U.S. society. IPC reports and materials are widely disseminated and relied upon by press and policy makers. IPC staff regularly serves as experts to leaders on Capitol Hill, opinion-makers and the media. IPC, formed in 2003 is a non-partisan organization that neither supports nor opposes any political party or candidate for office.
---
The opinions expressed in this article do not necessarily reflect the opinion of
ILW.COM
.