A recent article in the Sun Sentinel (Broward County, Florida) got me thinking about what it means to be a "tough" Immigration Judge.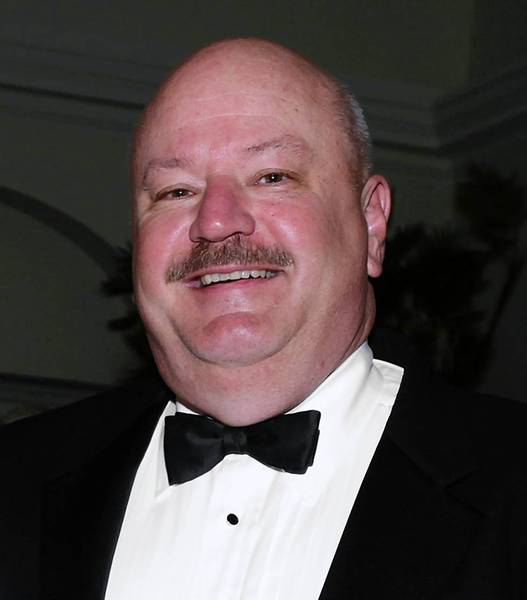 Judge Ford, pictured here at his Senior Prom.
The article discusses Judge Rex. J. Ford, who will be celebrating (if that is the right word) 20 years on the bench this April. According to the Sun Sentinel, "In 96 percent of the 2,057 proceedings Ford completed in fiscal 2011, he ordered the person removed from the country." Judge Ford told the paper: "I follow the book and I don't get reversed." The article also notes that Judge Ford is a registered Republican who "garnered attention in 2008 with the release of a U.S. Justice Department report that named him as playing a role in recommending the appointment of immigration judges based on their political leanings." Judge Ford denied that he considered party affiliation in advocating for specific job candidates.
First, I suppose the Sun Sentinel mentions that Judge Ford is a Republican because Republicans are considered "tougher" on immigration than Democrats (this, despite the fact that President Obama has deported record numbers of illegal immigrants during each year of his Administration). I can't help but think that this is an unfortunate stereotype–at least to some extent. Maybe I will write a post about that subject in the future, but for now, I will just note that Judge Ford was appointed during the Clinton Administration. In this post, I am more interested in how we decide which IJs are "tough."
The most objective measure of an IJ's "toughness" is his asylum denial rate, which can be found at TRAC Immigration, a website affiliated with Syracuse University. The toughest Judges are the ones with the highest denial rates. By this measure, Judge Ford is pretty tough. Of the 256 IJs examined by TRAC, only three deported people at a higher rate than Judge Ford. Does this mean that he is tough? Or does it mean that he doesn't know what he is doing? Or something else?
Whenever a judge's denial rate deviates significantly from the mean, it raises a red flag. In Judge Ford's case, his denial rate of 93.3% is much higher than the national average of 53.2%. But I think it is more important to compare his denial rate with the local average. Why? Because local factors significantly impact denial rates. In Judge Ford's case, the aliens he sees are all detained. Denial rates for detained asylum seekers are much higher than rates for non-detained aliens. In part because such aliens are less likely to be represented by attorneys and have a more difficult time gathering evidence, but mostly (I think) because such aliens often have no valid defense to removal, and so they tend to file weak (or frivolous) asylum claims as a last-ditch attempt to remain in the United States. Also, many detained aliens are ineligible for asylum due to criminal convictions or the one-year asylum bar. Comparing Judge Ford to his local colleagues, his denial rate does not seem particularly unusual. The denial rate for other IJs at Miami's Krome Detention Facility (where Judge Ford is listed on the TRAC website) is 89.8%. So while Judge Ford is probably not an "easy" judge, if he were relocated to a different court, with a non-detained docket, I bet that he would grant a lot more cases.
Speaking more generally, where an IJ with a non-detained docket denies asylum cases at a significantly higher level than his local colleagues, I don't see that as a sign of "toughness." I see it as a failure to properly apply the law. The INA, the CFR, and various precedent decision from the BIA and the federal courts provide guidance to IJs about how to make decisions. They set forth how to determine if an alien is credible (consistent testimony and submission of reasonably available evidence). They define "persecution," nexus, and the different protected grounds. In reaching a decision, an IJ is obliged to follow these laws; he is not permitted to "go with his gut." In my experience, most IJs do their best to follow the law. Therefore, if one IJ stands out in terms of her denial rate (whether it is too high or too low), something is wrong.
In deciding an asylum case, it is not the IJ's job to be tough or easy; it is her job to analyze the facts in the context of the law. Where an IJ's denial rate differs significantly from the local average, it may be a sign that the IJ is not following the law. In such a case, the IJ's supervisors should determine what is happening and whether additional training or some other corrective action is necessary.
Originally posted on the Asylumist: www.Asylumist.com.
---
About The Author

Jason Dzubow's practice focuses on immigration law, asylum, and appellate litigation. Mr. Dzubow is admitted to practice law in the federal and state courts of Washington, DC and Maryland, the United States Courts of Appeals for the Third, Fourth, Eleventh, and DC Circuits, all Immigration Courts in the United States, and the Board of Immigration Appeals. He is a member of the American Immigration Lawyers Association (AILA) and the Capital Area Immigrant Rights (CAIR) Coalition. In June 2009, CAIR Coalition honored Mr. Dzubow for his Outstanding Commitment to Defending the Rights and Dignity of Detained Immigrants.In December 2011, Washingtonian magazine recognized Dr. Dzubow as one of the best immigration lawyers in the Washington, DC area; in March 2011, he was listed as one of the top 25 legal minds in the country in the area of immigration law. Mr. Dzubow is also an adjunct professor of law at George Mason University in Virginia.
---
The opinions expressed in this article are those of the author(s) alone and should not be imputed to ILW.COM.