It's not easy to be an asylum seeker these days. Between the government's efforts--often
disingenuous
--to undermine asylum claims, the long delays, and the unnecessary bureaucratic obstacles, the process has become more stressful and more unfair than at any time in recent memory.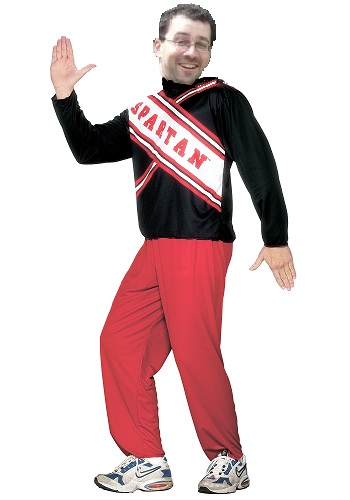 Some people just weren't meant to be cheerleaders.
It's also become more difficult for attorneys who represent asylum seekers. Given the government's unpredictability, we can't easily advise our clients or evaluate their cases. It's also harder to help them understand the process and to predict how long they will wait for an interview or a decision. In other words, it's more difficult to serve as a counselor for our clients.
It's also more difficult to offer our clients encouragement and hope. The long delays and hostile environment have made the asylum process (and the immigration process in general) more stressful. Clients need a sense of hope, and they need to feel someone is on their side. Hence, attorney as cheerleader.
Fulfilling both jobs—counselor and cheerleader—is not easy, and at times, the two roles can be contradictory. So how can we as lawyers provide honest counsel and still offer our clients hope?
First, I have found that even clients in the most dire circumstances appreciate hearing the unvarnished truth about their cases. Especially in the beginning, when it is time to evaluate the case and present the client her options, it is important not to sugarcoat the odds of success or gloss over potential obstacles. I sometimes have a tendency towards pessimism when I evaluate a case, as I don't want to give the client unrealistic expectations. I also want the client to know what she is up against, so she can make her own decisions about how to proceed.
Also, of course, it is very important for the client to understand the problems in the case. Is there a one-year bar issue? Or other bars to asylum? Are there potential credibility problems? Is there important evidence that will be difficult to obtain? All this we need to know, so that the client and the lawyer together can prepare the strongest possible case.
The client needs to understand the process of seeking asylum, in all its dysfunctional glory. He needs to know how long a case might take, and whether it will likely be referred to court. He also needs to know about the limits of what we lawyers know. The fact is, the system is a mess. Even people working within the system often cannot predict how long a case will take, and lawyers like me certainly don't know. We have to convey this uncertainty to the client, so he can understand the range of possible events. With the most accurate (albeit limited) information available, the client can make the best possible decisions for himself and his family.
In short, it is very important that the client understand his situation as clearly as possible, so he can prepare his case, make informed decisions, and have some sense of his prospects for success. But once the client understands the case and decides to go forward, he needs support and hope. He needs to feel that success is possible, and that he won't be stuck forever in limbo. This is where the cheerleading comes in.
The process of seeking asylum is long (despite—or maybe because of—LIFO). It's also grueling. Many clients want to forget about the bad things that happened to them back home. But for those mired in asylum-land, they cannot put traumatic events behind them. Also, many asylum seekers are separated from their families, which is particularly difficult and stressful for those with young children. There's also the overall uncertainty of not knowing whether you can stay in the U.S. or you will have to leave. Should you buy a house? Build a life? What if your case is denied and you lose it all? Any human being living through such uncertainty will feel stress, but it's even worse for asylum seekers, many of whom have suffered trauma, and whose family members may still be in danger. People in this situation need hope.
There is a school of thought—which was already outdated when I was in law school—that the client's emotional needs are not the attorney's problem. If the client needs a shoulder to cry on, he should find a friend. Or a therapist. It doesn't help that we lawyers don't receive much training in counseling, and that we're usually super busy and don't have time to sit and listen to the client's troubles. There's also the issue of attorney burn-out. Getting too emotionally involved in a case can lead to more stress and less objectivity, which is not good for the lawyer, or, ultimately, for the client. Despite all this, lawyers can offer clients hope and positivity in order to help them get through the difficult process of asylum.
How to do this? One way is to focus on aspects of the case that are within the client's control: Obtaining evidence and witnesses, preparing the affidavit, applying for the work permit, trying to expedite or short-list the case. Much of the asylum process cannot be influenced by the client (or the lawyer), and so taking steps that are within the client's power at least gives her a sense of agency.
We can also encourage clients to live their lives as normally as possible: Get a job, go to school, get married, have children. To the extent possible, it is better to build a life, instead of allowing the uncertainty of an asylum case to rule your day-to-day existence.
Finally, we can try to emphasize the positive aspects of the case. Once the client is going forward with the case and understands the challenges, there is no point in focusing on the negative. If it's very unlikely that your client can overcome the one-year bar, for example, do everything possible to help the client demonstrate an exception to the bar, but once that is done, offer the client some encouragement: Some Immigration Judges or Asylum Officers will interpret the bar more liberally, maybe the client will get lucky, etc.
These are difficult times for asylum seekers in the U.S. As attorneys, we have to continually push ourselves to be more compassionate and more patient. I know personally how difficult that can be, but if we want to best serve our clients and stand up to the forces against them, that is what we must do.
Originally posted on the Asylumist:
www.Asylumist.com
.