The 2017 State Department
Country Reports on Human Rights Practices
is out, and the news is not good. The Report makes clear that the Department of State ("DOS") has joined our government's effort to block asylum seekers by any means necessary--including undermining their claims by lying about conditions in the home countries.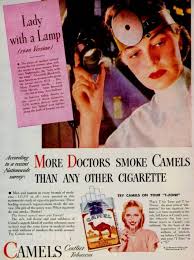 A lie is a lie, no matter how many times they try to tell you otherwise.
Let's start with a bit about the Report itself. Each year, the State Department issues a human rights report for every country in the world. Information in the Report is gleaned from U.S. diplomats "in country," and from other sources. The U.S. government uses the Reports in various ways, including to help evaluate asylum cases. So when a Report indicates that country conditions are safe, it becomes more difficult for asylum seekers to succeed with their claims.
There have always been issues with these Reports. From the point of view of advocates like me, the Reports sometimes minimize a country's human rights problems. When that happens, we can submit other evidence--NGO reports, expert witness reports, news articles--to show that our clients face danger despite the optimistic picture painted by the DOS Report. But the fact is, whatever other evidence we submit, the DOS Report carries a lot of weight. It's certainly not impossible to win an asylum case where the Report is not supportive, but it is more difficult. I imagine that's doubly true for
pro se
asylum applicants, who might not be aware of the Report, and might not submit country condition information to overcome it.
That's why this year's DOS Report is so disappointing, especially with regards to certain populations. The group I am concerned with today is female asylum seekers from the Northern Triangle (El Salvador, Guatemala, and Honduras). Countries in the Northern Triangle are
very dangerous for women
. As a result, many women from this region have come to the United States in search of protection.
Over the past two decades, the U.S. government has grudgingly recognized that
some such women meet the definition of refugee
. But even so, it is still very difficult for most such women--especially if they are unrepresented--to navigate the convoluted path to asylum.
The Trump Administration is working on several fronts to make it even more difficult for women from the Northern Triangle to obtain asylum. For one thing, the Attorney General seems to be
reconsidering
precedential case law that has cracked open the door for female asylum seekers. He is also moving to charge some "illegal border crossers" with
crimes
(though it is legal to seek asylum at a port of entry). And now, the 2017 DOS Report is undercutting the factual basis for such claims by whitewashing the dangerous conditions faced by women in Central America.
Just looking at some basic statistics, it's obvious that something is up. The below chart compares the number of words in the "Women" portions of the 2016 and 2017 DOS Reports for Northern Triangle countries. In each case, the length of the Women's section has been dramatically reduced:
| | | | |
| --- | --- | --- | --- |
| Country | 2016 Report | 2017 Report | % Reduction |
| El Salvador | 1364 | 423 | 69% |
| Guatemala | 1212 | 283 | 77% |
| Honduras | 1235 | 365 | 70% |
As you can see, the "Women" sections of the 2017 Reports are more than 2/3 shorter than in the 2016 Reports. But numbers alone tell only part of the story. Let's look at some of what the DOS has eliminated from the 2017 Report in the sub-section called "Rape and Domestic Violence" (and, by the way, DOS has entirely eliminated the portion of the Report devoted to "Reproductive Rights," but that's a story for another day). The Report for Honduras is typical, and so we'll use that as an example.
The
2017 Report for Honduras
states:
The law criminalizes all forms of rape of men or women, including spousal rape. The government considers rape a crime of public concern, and the state prosecutes rapists even if victims do not press charges. The penalties for rape range from three to nine years' imprisonment, and the courts enforced these penalties.
Sounds pretty good, aye? The government of Honduras seems to be prosecuting rapists, including spouse-rapists, and the penalties for rape are significant. But here are a few lines from the
2016 Report
that didn't make it into the most recent version:
Violence against women and impunity for perpetrators continued to be a serious problem.... Rape was a serious and pervasive societal problem. The law criminalizes all forms of rape, including spousal rape. The government considers rape a crime of public concern, and the state prosecutes rapists even if victims do not press charges. Prosecutors treat accusations of spousal rape somewhat differently, however, and evaluate such charges on a case-by-case basis.... Violence between domestic and intimate partners continued to be widespread.... In March 2015 the UN special rapporteur on violence against women expressed concern that most women in the country remained marginalized, discriminated against, and at high risk of being subjected to human rights violations, including violence and violations of their sexual and reproductive rights....
So basically what we have is this: The 2017 Report is not a human rights report at all. Rather, it is a report on the state of the law in Honduras. Of course, when the law is not enforced and persecutors enjoy impunity (as indicated in the 2016 Report), laws on the books are not so relevant (and it's really quite a bit worse than what I've indicated here, since the 2016 Report already minimized the violent environment in Honduras--for this reason, in our cases, we often rely on the more honest
U.S. Travel Advisory
and the
OSAC Crime & Safety Report
, both created by DOS for U.S. citizens traveling abroad).
How this new Report will impact asylum seekers, we don't yet know. At a minimum, people will need to supplement their applications with evidence to overcome the rosy picture painted by the DOS Report, and for those asylum seekers who are unable to obtain such evidence, the likelihood of a successful outcome is further reduced.
I've said this before, and I will say it again here: What bother's me most about the Trump Administration's efforts to block asylum seekers is not that they are making it more difficult to obtain protection--they were elected on a restrictionist platform and they are doing what they said they would do. What bother's me most is the blatant dishonesty of this Administration, and now of the State Department. If you want to reject female asylum seekers, reject them honestly. Don't pretend that they are economic migrants and that you are returning them to safe places. At least have the decency to tell them--and the American people--that you are returning them to countries where they face extreme danger and death.
Frankly, there's nothing too surprising about the new DOS Report. President Trump has made his views on refugees and on women quite clear. But what's so sad is that the Report represents further evidence that the Administration's lies have infected yet another esteemed government institution. Not only is this Report bad for asylum seekers, it's bad for the State Department, which is now complicit in the Administration's mendacity. Indeed, I can't help but think that the fate of these asylum seekers is inextricably tied to the fate of the DOS, and the new Report doesn't bode well for either of them.
Special thanks to Attorney Joanna Gaughan for the idea for this piece. Ms. Gaughan works for the Farrell Law Group in Raleigh, NC. Her practice focuses largely on asylum cases, and she can be reached at joanna.m.gaughan@gmail.com.


Originally posted on the Asylumist:
www.Asylumist.com
.