Heidi Boas has dedicated her legal career to assisting asylum-seekers, refugees, and other immigrants through her work with the U.S. Government, United Nations, and non-profit organizations. Heidi served as a Senior Asylum Officer at the Arlington Asylum Office (2014-2017) and currently practices immigration law at Wilkes Legal, LLC in Takoma Park, MD. Heidi's full biography can be found
here
.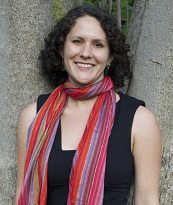 Heidi Boas


Contact Heidi Boas at
heidi@wilkeslegal.com
. To schedule a consultation with an immigration attorney at Wilkes Legal, LLC, visit our
website
or call (301) 576-0491.
Given the large backlog and heavy caseload at the asylum office, asylum officers are under significant pressure to complete cases as efficiently as possible. An asylum officer is allocated an average of four hours to complete each asylum case, which involves some steps that you and your attorney don't see—including about an hour spent drafting the written decision, and about forty minutes working on security checks and other administrative tasks. When you add those steps to the two hours that an asylum officer spends conducting the average asylum interview, the officer may have only about twenty minutes to review your file before calling you in for the interview. When preparing your asylum case, therefore, it is helpful to keep the asylum officer's time constraints in mind and avoid submitting extraneous information.
Below are some tips from my perspective as a former asylum officer on how to prepare an effective and efficient asylum claim:
The Personal Statement
The personal statement is arguably the most important document in your asylum application, but it does not need to be very long. If the asylum officer only has twenty minutes to review your file, she probably will not have time to read your attorney's lengthy legal brief, but she should always take time to read your personal statement. Given the time pressure that the officer is under, it is best to keep your personal statement concise and to the point. I recommend limiting it to a length of five pages or less. State up front why you are applying for asylum—
What harm
did you suffer in the past or do you fear in the future?
Why
were you harmed in the past, and/or why do you fear harm in the future? Avoid including extraneous information such as details about your family background, education, and employment history. Basic information about your background is included in the Form I-589 Application for Asylum, and additional detail is often irrelevant to your asylum claim. The main purpose of the personal statement is to focus on any harm that you suffered in the past and any harm you fear in the future. Leave general references to country conditions out of the personal statement and focus on telling your story. Finally, make sure that you fully understand the contents of your personal statement before signing it, and that the statement has been translated back to you word-for-word in your language.
Supporting Documents
Keeping in mind the asylum officer's time constraints, you should avoid submitting extraneous or duplicative documents in support of your asylum claim. For example, it is usually not helpful to submit copies of your diplomas or school records, as these documents are usually irrelevant to your asylum claim. It is also unnecessary to submit hundreds of pages of country conditions documents. Asylum officers are already familiar with human rights conditions in many countries and keep their own country conditions excerpts on hand to use when writing decisions. If an asylum officer is not already familiar with the situation in your country, the officer will conduct research and find relevant information to include in his or her written decision. Asylum officers generally consult the Department of State's
Country Reports on Human Rights Practices
, as these reports are considered an objective and reliable source of information. Since asylum officers have their own resources for finding country conditions information, you should be mindful of the number of pages you submit and highlight any excerpts of a report that you want the officer to focus on.
Form I-589
Take the time to carefully prepare the
Form I-589 Application for Asylum
, including details about where you have lived, your education, and your employment history. This can help save time when the asylum officer reviews the form with you during your interview. If you have several changes or corrections to make to Form I-589 at the interview, it is helpful to provide the officer with a list of your changes. The asylum officer is still required to note any corrections or changes by hand on the original Form I-589, but your list can help save the officer some time.
Under "other names used," list as aliases any alternate spellings (including misspellings) or alternate versions of your name that you have used. By listing these other names on Form I-589,
you can help avoid delays
during the security check process. After receiving the asylum application, the asylum office will automatically run security checks on any names listed on Form I-589. If the asylum officer learns during or after the interview that you have used another version or spelling of your name that was not initially listed on Form I-589, the officer must then initiate the security check process for that name, which could cause a delay in receiving your decision.
The Legal Argument
Asylum officers are required to undergo an extensive six-week training program in asylum law, and pass exams before adjudicating asylum cases. In addition, they continue receiving weekly training throughout their tenure at the asylum office. If confronted with a challenging or unfamiliar legal issue, asylum officers are encouraged to refer to the Asylum Officer Training Manual or consult a supervisor.
In light of the training that asylum officers receive and the significant time constraints they face, it is not necessary to submit a lengthy legal brief in support of your asylum case. The asylum officer probably won't have time to read the brief word-for-word and may not have time to read it at all. If you or your attorney are making a novel legal argument or referencing new case law and want to submit your argument in writing, try to keep your analysis as concise as possible. A succinct cover letter can suffice, for example, instead of a lengthy brief.
Preparing for the Interview
When preparing for the asylum interview, don't avoid addressing the tough issues. A critical part of an asylum officer's job is to assess your credibility, so you should discuss with your attorney any potential credibility issues that could arise and be prepared for questions about those issues at your interview. An asylum officer is required to confront you about any inconsistencies in your testimony or application, give you an opportunity to explain the inconsistency, and then assess the reasonableness of your response. Be prepared to respond calmly and provide an explanation for any inconsistencies, rather than reacting defensively to the officer's question.
After the Interview
After the interview, if you strongly disagree with the asylum officer's decision, consider filing a Motion to Reopen or Reconsider. No form or filing fee is required. The motion should be filed within 30 days, or later if you can show the delay was reasonable and beyond your control. It is best to submit the motion by letter to the asylum office as soon as possible after receiving your decision. If the asylum office receives your motion soon enough, it can decide to call you back in for a re-interview before serving a
Notice to Appear
("NTA") on the court. Alternatively, if the NTA has already been served on the court, the asylum office can ask Immigration and Customers Enforcement to terminate the NTA and recall the case to the asylum office for another interview.
If you have been waiting months or years since your interview to receive a decision from the asylum office, you might consider filing a
writ of mandamus
. A mandamus can help incentivize the asylum office to call you in for another interview and finally issue a decision. Even if the asylum office's decision is not a positive one, you can move forward with presenting your case before the immigration judge and then pursuing any necessary appeals.
Originally posted at
www.Asylumist.com
.