As an ordinary citizen, it is not easy to decide the best way to confront a Nazi march. Show up to peacefully protest? That might give additional attention to the other side. Protest violently? Not only could that elevate the Nazis, it might also de-legitimize the resistance to the Nazis (even those who peacefully resist). Ignore them? That might be viewed as condoning their views. Reasonable people can differ about what to do, at least as far as the peaceful responses are concerned.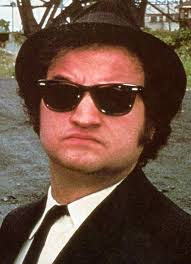 As a great American philosopher once said, "I hate Nazis."
But when you are a public figure, especially an elected official, the decision about how to respond is clear: First, ensure safety and free speech. Second, denounce the evils of Nazism and make it plain that Nazis, Klan members, and anyone who might march side-by-side with such people are un-American, illegitimate, and unworthy of a seat at the table of public discourse.
Fortunately, the vast majority of our country's elected leaders knew what to say in response to the Nazi march last weekend. But unfortunately, there was one important exception--our President, Donald J. Trump. To me, Mr. Trump's contemptible silence, followed by a reluctant "denunciation" of the Nazis, followed by a denunciation of the "denunciation" is an utter disgrace. It is a green light to Nazis. It is yet another attack on common decency and on our shared national values. It is complicity with Nazism. By the President of the United States. (As an aside, one of my lawyer-friends at the Justice Department told me--perhaps half jokingly--that she wanted to post a sign in her office that reads, "Nazis are bad," but she feared it might get her into trouble--that is where we are under Mr. Trump.)
Frankly, I am not particularly worried about the Nazis themselves. They certainly can do damage--they murdered a young woman and injured many others. But they do not have the power or support to threaten our democracy. This does not mean we should take them for granted (few would have predicted Hitler's rise when he was sitting in prison after the Beerhall Putsch), but we should not be unduly fearful either.
On the other hand, I am very worried about our President's behavior. His governing philosophy (perhaps we can call it, "trickle down histrionics") is poisoning our public debate, and it weakens us domestically and internationally. Thus far, his incompetence has served as a bulwark against his malevolence, but that can only go on for so long (see, e.g., North Korea). So there is much to be concerned about.
Here, though, I want to talk about hope. Specifically, the hope that I feel from my clients: Asylum seekers, "illegals," and other immigrants. There are several reasons my clients give me hope.
One reason is that they still believe in the American Dream. Despite all of the nastiness, mendacity, and bigotry coming from the White House, people still want to come to America. They are voting with their feet. Some endure seemingly endless waits, often times separated from their loved ones, in order to obtain legal status here. Others risk their lives to get here. They don't do this because (as Mr. Trump suggests) they want to harm us. They do it because they want to join us. They want to be part of America. My clients and others like them represent the American ideal far better than those, like our embattled President and his racist friends, who disparage them. When I see my country through my clients' eyes, it gives me hope.
My clients' stories also give me hope. Most of my clients are asylum seekers. They have escaped repressive regimes or failing states. Where they come from, the government doesn't just tweet nasty comments about its opponents, it tortures and murders them. The terrorist groups operating in my clients' countries regularly harm and kill noncombatants, women, children, and even babies. My clients have stood against this depravity, and many of them continue to fight for democracy, justice, and human rights from our shores. My clients' perseverance in the face of evil gives me hope.
Finally, I have hope because I see the courage of my clients, who refuse to be cowed by the hateful rhetoric of our Commander-in-Chief. Since the early days of his campaign, Mr. Trump has demonized foreigners and refugees, and after he was sworn in as President, these individuals were the first to come into his cross hairs. If he can defeat people like my clients, he can move on to new targets. But many refugees and asylum seekers have been subject to far worse treatment than Mr. Trump's bluster, and they are ready to stand firm against his bullying. Their fortitude encourages others to stand with them. And stand with them we will. The fact that vulnerable, traumatized people are on the front lines of this fight, and that they will not surrender, gives me hope.
I have
written
before about the tangible benefits of our humanitarian immigration system. It demonstrates to the world that our principals--democracy, human rights, freedom, justice--are not empty platitudes. It shows that we support people who work with us and who advance the values we hold dear. When such people know that we have their backs, they will be more willing to work with us going forward. And of course, that system helps bring people to the United States whose talents and energy benefit our entire nation. Add to this list one more benefit that asylees and refugees bring to our nation in this dark time--hope.
Originally posted on the Asylumist:
www.Asylumist.com
.