And I expect the real problem to manifest itself any day now.

Trump's Seven-country Travel Ban Is Just the Tip of The Iceberg.
By Nolan Rappaport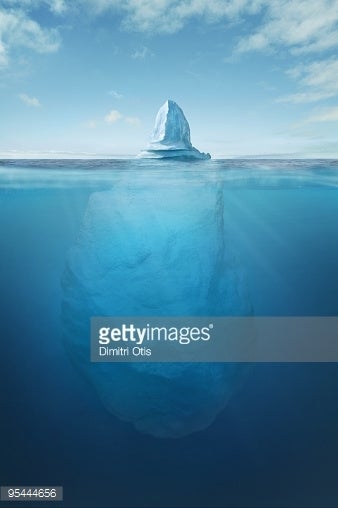 Too much attention is being paid to a 90-day travel ban in President Donald Trump's Executive Order Protecting the Nation From Foreign Terrorist Entry into the United States(Order). While it is a serious matter, the temporary suspension of admitting aliens from Iraq, Syria, Iran, Sudan, Libya, Somalia, and Yemen into the United States is just the tip of the iceberg. Other provisions in the Order may cause much more serious consequences.
Section 3(a) of the Order directs the Secretary of the Department of Homeland Security (DHS), in consultation with the Secretary of the Department of State (DOS) and the Director of National Intelligence, to determine what information is needed "from any country to adjudicate any visa, admission, or other benefit under the INA (adjudications) in order to determine that the individual seeking the benefit is who the individual claims to be and is not a security or public-safety threat." This applies to all countries, not just the seven that are subject to the 90-day suspension.
Those officials have 30 days from the date of the Order to report their "determination of the information needed for adjudications and a list of countries that do not provide adequate information (emphasis supplied)."
Section 3(d) directs the Secretary of State to "request all foreign governments that do not supply such information to start providing such information regarding their nationals within 60 days of notification." Section 3(e) explains the consequences of failing to comply with this request. Note that this also applies to all countries, not just the seven that are subject to the 90-day delay.


(e) After the 60-day period described in subsection (d) of this section expires, the Secretary of Homeland Security, in consultation with the Secretary of State, shall submit to the President a list of countries recommended for inclusion on a Presidential proclamation that would prohibit the entry of foreign nationals (excluding those foreign nationals traveling on diplomatic visas, ...) from countries that do not provide the information requested pursuant to subsection (d) of this section until compliance occurs (emphasis supplied).
Read more at --
http://www.huffingtonpost.com/entry/5894ed61e4b061551b3dfe64
Published originally on the Huffington Post

About the author.

Nolan Rappaport was detailed to the House Judiciary Committee as an Executive Branch Immigration Law Expert for three years; he subsequently served as an immigration counsel for the Subcommittee on Immigration, Border Security, and Claims for four years. Prior to working on the Judiciary Committee, he wrote decisions for the Board of Immigration Appeals for 20 years. He also has been a policy advisor for the DHS Office of Information Sharing and Collaboration under a contract with TKC Communications, and he has been in private practice as an immigration lawyer at Steptoe & Johnson.