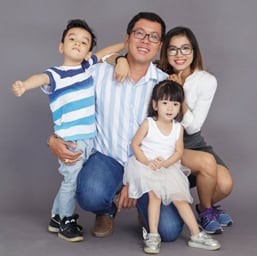 On May 17, 2019, the U.S. State Department announced that the
family 2A category
(spouses and unmarried children of lawful permanent residents) will become current for the first time in many years.
The State Department's Charlie Oppenheim who is responsible for the monthly Visa Bulletin announced this momentous development at the Immigration Conference of the Federal Bar Association in Austin, Texas.
Currently, the family 2A category is backlogged approximately 2 years so this is a huge leap forward!
This is great news for green card holders who have petitioned, or want to petition, their spouses and children. If your spouse and children are present in the U.S., they will be able to file applications for adjustment of status (form I-485) starting on July 1, 2019. This packet should an application for an Employment Authorization Document (EAD) and an Advance Parole (AP) international travel document.
This is one of the greatest moments in immigration history for permanent residents.
You can stay up-to-date with the waiting times in the
Visa Bulletin
and other immigration news by subscribing to our
Free E-Mail Newsletter.
If Your Spouse/Children are in the U.S. – Family 2A Category
If you are a green card holder and your spouse/children are lawfully present in the U.S., they should get ready to file their I-485 adjustment of status packet on July 1st.
If you have yet to file an I-130 for your spouse/children, you can do so now, or if your wish, file the I-130 and the I-485 packet(s) together on July 1st.
If your spouse/children are residing in the U.S. but are not in legal status, if they qualify under
section 245i
, they can adjust their status in the U.S. This also applies if your spouse/children are under removal proceedings. They can request that the Immigration Judge expedite their next hearing so that they can file for adjustment of status in July 2019.
If Your Spouse/Children are Outside the U.S. – Family 2A Category
If your spouse/children are abroad, and your I-130 for them has been approved, make sure that you submit all of the required paperwork to the National Visa Center immediately so that your spouse/children can be scheduled for their immigrant visa interviews in July 2019. (There is very little chance that the family 2A category will remain current in the August Visa Bulletin.)
If You Are Planning to Get Married – Family 2A Category
If you are a green card holder who is planning to get married, you may want to do so asap, particularly if your future spouse is legally present in the U.S. You will be able to sponsor your spouse for a green card in July, and not be separated later on.