Between January 1 and August 31 2017, USCIS issued 85,000 requests for evidence (RFEs) for H1B petitions. This was a 45% increase over the same period in 2016.
We are now in H1B cap season and there are some important factors to take note of in preparing H1B petitions:

Timing:
[*=left]

H1B cap-subject petitions must be received by USCIS between April 2 and April 6 to be accepted in the H1B lottery.
The following are common types of RFE's issued by USCIS:
[*=left]

The Level 1 wage is inappropriate given the complexity of the job duties.


[*=left]

The position is not a specialty occupation because the Level 1 wage indicates it is an entry-level position.


[*=left]

A university degree is not required for the position.


[*=left]

Even if the position is a specialty occupation, the beneficiary does not qualify for the position for one of the following reasons: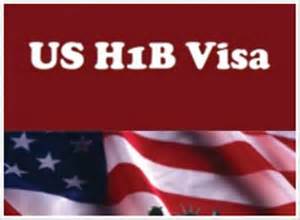 [*=left]

U.S. degree does not qualify the beneficiary for the position as it is not related.


[*=left]

Equivalent foreign degree is not related to the position.


[*=left]

Equivalent combination of degree and work experience does not qualify the beneficiary for the position.


[*=left]Students on OPT EAD. USCIS may review whether the F-1 student is properly maintaining his/her status and whether the practical training is related to the degree.
[*=left]

Outsourcing. Does the petitioner have the "right to control" the beneficiary when he/she is employed at an offsite location?

Therefore, when preparing H1B petitions, it is important to consider the position, degree required, wage level, beneficiary's qualifications, student status and practical training as well as the documentation supporting the employer's right to control the beneficiary at an offsite location.

On February 22, 2018, the USCIS issued a memo which requires outsourcing firms filing H1B petitions to list specific work assignments, including dates and locations, and to verify the "employer-employee" relationship on H1B petitions. This is to insure that the workers will not be underpaid or perform "non-specialty" jobs when they are contracted out to 3rd-party worksites.