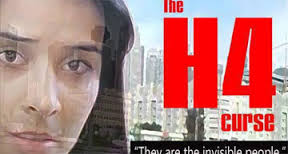 On May 12, 2014, the Department of Homeland Security (DHS) published a
proposed regulation which would permit certain H-4 spouses of H-1B professionals to apply for Employment Authorization Documents
(EADs).
Under the proposed regulation, the following classes of H-4 spouses would qualify for EADs:
1. Where the H-1B spouse is the beneficiary of an approved
I-140 EB visa petition
; and
2. Where the H-1B spouse has been granted a post-6th year H-1B extension under
AC-21
.
While this is great news for the H-4 spouses of H-1B visa holders who are currently in the green card process, it is not as broad of the regulations which allow all spouses of persons in E-2 and L-1 status to obtain EADs. Additionally, if the H-1B spouse has an approved I-130 family-based visa petition, his H-4 spouse will not be eligible to apply for an EAD.
My advice is make sure your employer submits a PERM application, or an I-140 if a
PERM application
is not required, for the H-1B spouse during the first year of his/her employment. This not only put the family on the track for permanent residence, but will accelerate the date when the H-4 can be employed.
DHS estimates that 100,000 H-4 spouses would be eligible for EADs in the first year and that about 36,000 would be eligible in each subsequent year.
Another
proposed regulation
would allow persons in
H-1B1 status
(from Chile and Singapore), E-3 professionals (from Australia) and CW-1 workers (from the Commonwealth of the Northern Mariana Islands) the same benefits as H-1B professionals when they apply for a extension of stay. Currently, H-1B and L-1 workers are permitted to continue to be employed for 240 days simply by applying for an extension of stay. The proposed regulation would grant H-1B1, E-3 and CW-1 workers the same benefit.
The proposed regulation would also permit EB-1
Outstanding Professors and Researchers
to submit to submit evidence which is comparable to that which is listed in existing regulations.
The public comment period for the proposed H-4 regulation ends on July 11, 2014.