By: Bruce Buchanan, Sebelist Buchanan Law PLLC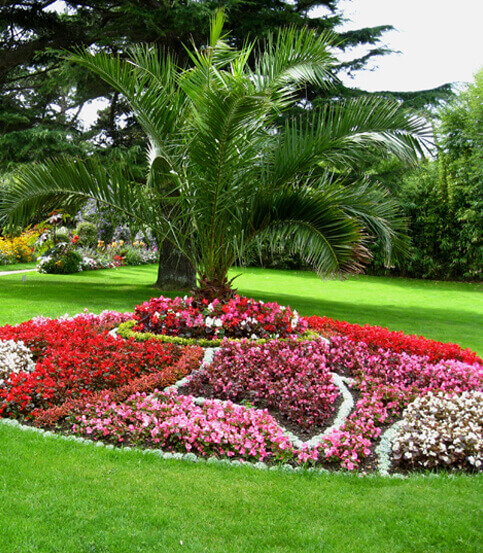 The Immigrant and Employee Rights Section (IER), a part of the Civil Rights Division of the Justice Department, reached a settlement agreement with Triple H Services LLC, a landscaping company based in Newland, North Carolina. The agreement resolves an investigation into whether Triple H discriminated against qualified and available U.S. workers based on their citizenship status by preferring to hire temporary workers with H-2B visas, in violation of the Immigration and Nationality Act (INA).
The IER's investigation found that although Triple H went through the motions of advertising over 450 landscape laborer vacancies in five states, it did so in a manner that misled U.S. workers about the available positions and prevented or deterred some from applying. The IER found Triple H did not consider several qualified U.S. workers who applied for positions in Virginia during the recruitment period, instead it hired H-2B visa workers. In several states where jobs were available, Triple H prematurely closed the online job application process for U.S. worker applicants, filled positions with H-2B visa workers without first advertising the jobs to U.S. workers in the relevant locations, or advertised vacancies in a manner that did not make the postings visible to job seekers using state workforce agency online services.
The IER concluded that in taking these actions, Triple H effectively denied U.S. workers access to jobs based on its preference for hiring temporary H-2B visa workers to fill the positions. Refusing to consider or hire qualified and available U.S. workers based on their citizenship status violates the INA's anti-discrimination provision, regardless of whether an employer has complied with other rules governing the use of temporary employment-based visa programs.
The Justice Department touted this settlement agreement as part of the Division's Protecting U.S. Workers Initiative, which is aimed at targeting, investigating, and taking enforcement actions against companies that discriminate against U.S. workers in favor of temporary visa workers. Acting Assistant Attorney General John Gore said, "The Department will continue to fight to ensure that U.S. workers are not disadvantaged because of their citizenship status."
Under the settlement, Triple H must establish a backpay fund, with a cap of $85,000, to compensate certain individuals who were harmed by its practices; pay $15,600 in civil penalties to the U.S. government; engage in enhanced recruitment activities to attract U.S. workers; revise any existing employment policies so that they prohibit discrimination based on citizenship, immigration status, and national origin in the recruitment and hiring processes; train its Human Resources personnel on their legal obligations to not discriminate by viewing a free online IER webinar presentation; and be subject to departmental monitoring and reporting for a three-year period.
This settlement is the second in the last week related to discrimination against U.S. workers. For answers to many other questions related to the IER and immigration compliance, I invite you to read
The I-9 and E-Verify Handbook
, a book that I co-authored with Greg Siskind, and is available at
http://www.amazon.com/dp/0997083379
.