Federal Judge Rules Government Must Reunite Thousands More Separated Families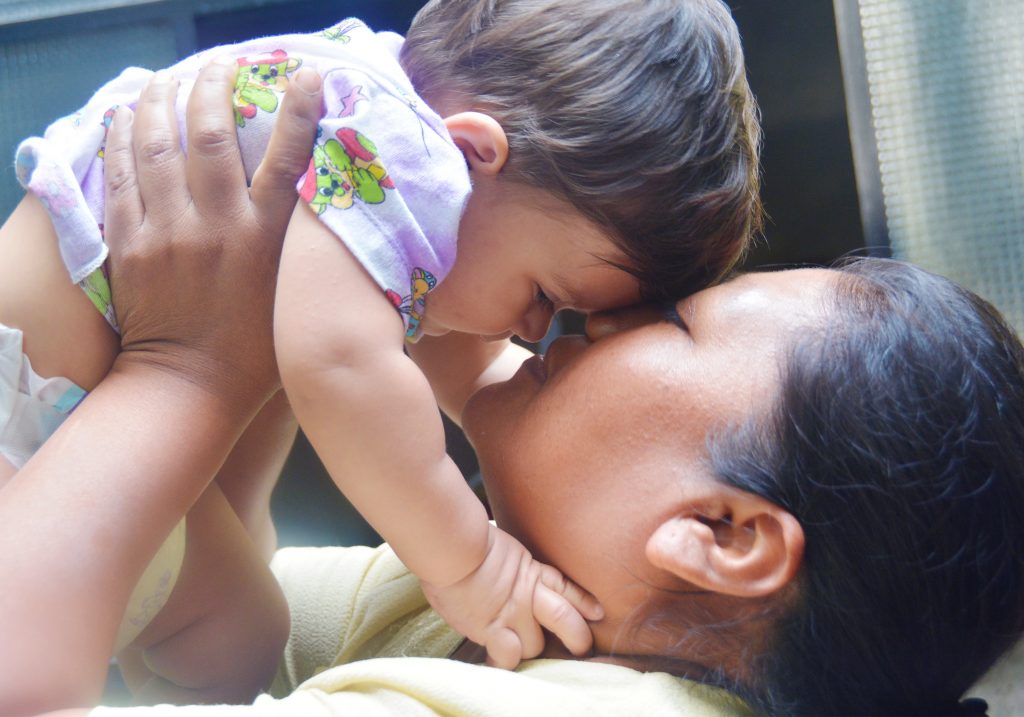 In recent weeks, alarming stories have surfaced indicating that thousands more children were forcibly separated from their parents at the southern border than originally thought.
In response to this and earlier reports that the government had begun separating parents as early as 2017, the American Civil Liberties Union (ACLU) asked a federal judge to expand the scope of its lawsuit challenging family separation. Last week, U.S. District Court Judge Dana Sabraw did just that, adding hundreds of separated families to the class action lawsuit which led to the ostensible end of last summer's family separation policy.
What does this groundbreaking court ruling mean? It confirms that the government was in fact implementing a policy of family separation far in advance of any formal announcement—despite assurances that a policy never existed . It also means that the government may now be required to reunite all migrant families who were separated between July 1, 2017 and June 25, 2018.
The ACLU's lawsuit, Ms. L v. ICE, was originally filed to challenge the government's policy of separating families, alleging violations of the Constitution's due process clause and federal law protecting the right to seek asylum. The newly expanded class covers any family that was separated by the government after July 1, 2017.
This development comes as we near the one-year anniversary of the Trump administration's announcement of their "Zero Tolerance" policy.
Last October, the Office of the Inspector General (OIG), a government watchdog group, reported about the earlier family separation:
"Thousands of children may have been separated [from their parents] during an influx that began in 2017, before the accounting required by the Court, and the [Department of Health and Human Services] has faced challenges in identifying separated children."
The inspector general exposed this " pilot program, " which operated in the El Paso, Texas sector. The program outlined in the OIG report ran from June to November 2017.
According to Judge Sabraw , "like the current class members, they too were separated from their children." Even though they were not found to be unfit or present a danger, "they were not reunited with their children."
Meanwhile, earlier this month, twenty nine parents from Central America who were separated from their children and then deported returned to the U.S. border, demanding asylum hearings and to be reunited with their children. These families represent just a fraction of the parents reportedly deported without their children. Just last week, the government identified an additional 471 parents who had been deported without their children who may be covered under the Ms. L v. ICE order.
It remains to be seen how many of the separated families will actually be reunified by the U.S. government. Officials with the HHS, the agency charged with the care and custody of unaccompanied and separated children, failed to keep track of whether separated children were released to other family members or reunified directly with their parents.
Homeland Security Secretary Kirstjen Nielsen's recent refusal before Congress to acknowledge that the Trump administration's "zero tolerance" policy was a policy of family separation suggests that courts and advocates must continue to keep the pressure on to deliver justice to those harmed by family separation.
This post originally appeared on Immigration Impact. Reprinted with permission.
---
About The Author

Katie Shepherd is the National Advocacy Counsel for the Immigration Justice Campaign at the American Immigration Council, where she focuses on legal advocacy and policy related to the asylum-seeking women and children detained in family detention centers around the country. Before joining the Council in August 2016, Katie was the Managing Attorney of the CARA Pro Bono Project in Dilley, Texas, where she managed a team of lawyers, advocates, and volunteers which provides legal services to asylum-seeking women and children detained in Dilley, Texas. For almost ten years, Katie has worked to advance and protect the rights of noncitizens seeking humanitarian relief in the United States. Before her work with CARA, she ran a private practice in Houston, Texas where she focused exclusively on asylum cases. Katie holds a J.D. from St. John's University School of Law and her B.A. in History with Special Honors from the University of Texas at Austin. She is licensed to practice law in Texas and New York and speaks conversational Spanish.
---
The opinions expressed in this article do not necessarily reflect the opinion of
ILW.COM
.