Federal Judge Allows DACA Renewals to Continue for Now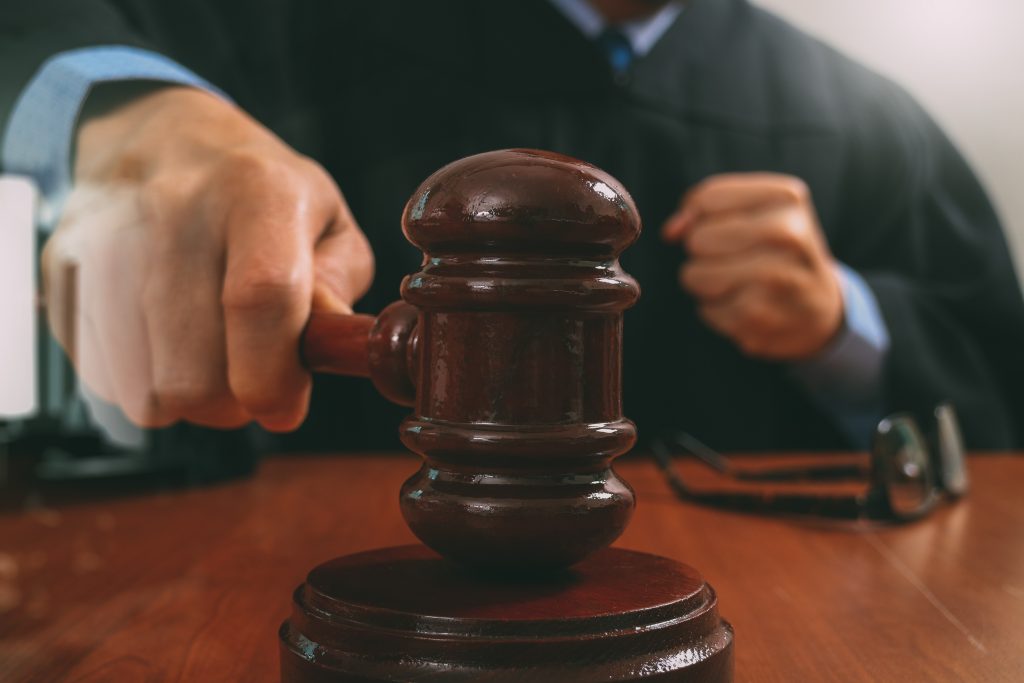 This week will mark the one-year anniversary of President Trump's announcement ending the Deferred Action for Childhood Arrivals (DACA) initiative. Yet, defenders and recipients of DACA are celebrating a decision that came late last week, in which several states attempting to end the initiative were hit with a major setback.
On Friday, U.S. Judge Andrew Hanen of the Southern District of Texas ruled that individuals with DACA can continue to renew their status. The ruling came as a surprise given Hanen's previous 2014 ruling that halted other Obama-era executive actions on immigration.
President Trump announced that his administration would phase out and permanently end DACA in September 2017 and no renewals would be accepted after March 5, 2018. As a result, multiple lawsuits were filed seeking to stop DACA's termination. Those lawsuits were initially successful, with three different federal judges ordering the Trump administration to continue to accept DACA renewal applications.
But while these cases were ongoing, Texas and nine other states filed a lawsuit before Hanen challenging the constitutionality of DACA itself . This lawsuit attempted to end DACA and sought an injunction ending any further processing of renewals.
In last week's ruling, Hanen rejected Texas and the other states' request to temporarily halt DACA renewals. In a detailed 117-page opinion , the judge overwhelmingly agreed with the states' argument that DACA was created unlawfully and should be struck down. He even said the states will likely succeed in the courts over time. However, Hanen said he would not issue an injunction.
Hanen reasoned that the states had waited too long to file this challenge. The judge also found that halting renewals would cause immediate harm to DACA recipients. As Hanen explained ,
"Here the egg has been scrambled. To try to put it back in the shell with only a preliminary injunction record, and perhaps at a great risk to many, does not make sense nor serve the best interests of this country."
Therefore, the states' request was for an injunction was rejected. The constitutionality of DACA is yet to be addressed, however.
The parties in the case have three weeks to appeal the decision, which would go to the Fifth Circuit Court of Appeals. It would possibly then move to the U.S. Supreme Court.
Immigrant rights' organizations are encouraging individuals with DACA to continue to submit their renewal applications .
What these court rulings continue to make clear is the need for a permanent solution once and for all, so that DACA recipients can live with greater certainty and stability.
---
About The Author

Joshua Breisblatt is a Senior Policy Analyst at the American Immigration Council, where he focuses on immigration enforcement, immigration courts and due process, and border issues. He engages with Capitol Hill and the immigration agencies. Prior to joining the Council, he worked at the National Immigration Forum as Manager of Advocacy and Policy. In that role, he was the Forum's main point of contact with the federal agencies and the Congress. He specialized in border issues, including enforcement, civil rights, oversight of Customs and Border Protection, and trade and commerce at U.S. ports of entry. He also worked for Former Congressman Harry Mitchell of Arizona. Josh earned his J.D. from The George Washington University School Law and his B.S. from Arizona State University.