How the Democratic Party Platform Addresses Immigration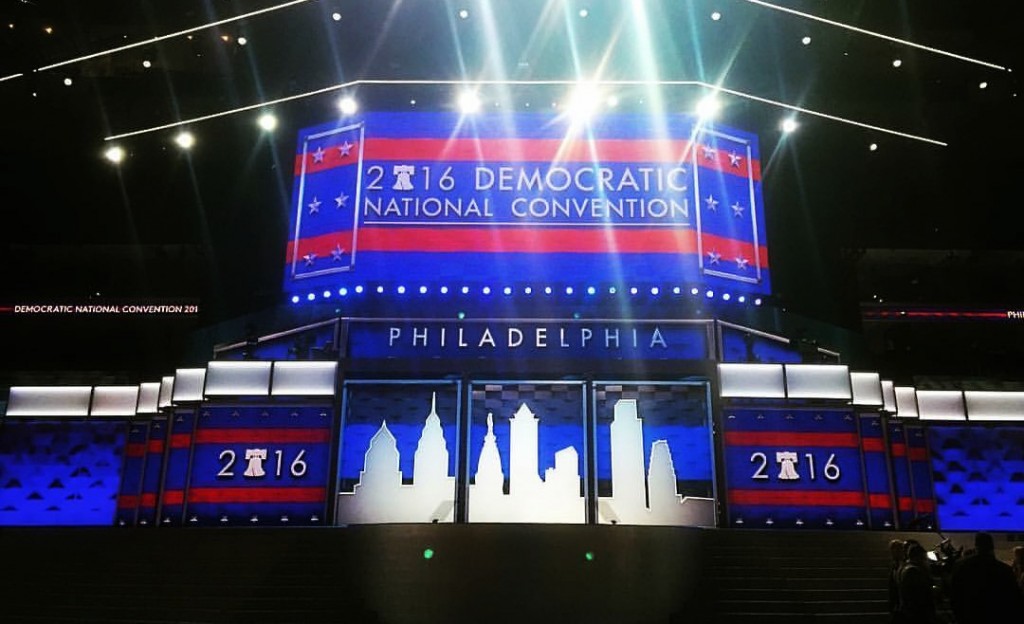 In contrast to the Republican Party Platform on immigration released last week, which was generally negative on immigration and lacked any practical ideas for reforming U.S. immigration, the recently released Democratic Party Platform discusses immigration as a positive for America and identifies specific policy fixes to help update our outdated immigration system. As the platform notes, "immigration is not just a problem to be solved, it is a defining aspect of the American character and our shared history."
The platform describes how the current immigration system is separating families and failing to incorporate undocumented immigrants into our society. It also acknowledges that there is a need to create a path to citizenship for those currently in the U.S. without status.
The platform also describes fixing the immigration visa backlog in an effort to reunite families. Specifically the platform notes, the "immigration bureaucracy is full of backlogs that result in U.S. citizens waiting for decades to be reunited with family members, and green card holders waiting for years to be reunited with their spouses and minor children."
It also discusses repealing the three and ten-year and permanent bars which force individuals "in mixed status families into the heartbreaking dilemma of either pursuing a green card by leaving the country and their loved ones behind, or remaining in the shadows."
Additionally, as part of reshaping the current immigration system, the platform commits to protecting DACA, and fighting to implement DAPA, as well as other executive actions on immigration.
On immigration enforcement the platform states it must be "humane and consistent with our values" and that includes ending immigration raids, noting they "unnecessarily sow fear in immigrant communities."
It also describes a roll back of detention and acknowledges the problems with privately-run detention facilities. The platform explicitly states it will "fight" to end all contracts, at the federal, state and municipal level, with private detention centers and for-profit prisons. It also prescribes a way to end family detention noting that "we will ensure humane alternatives for those who pose no public threat."
Lastly, on refugee policy and violence in Central America, the platform recognizes the importance of addressing root causes and the importance of giving those individuals due process. The platform specifically states, for the first time ever, that unaccompanied children in immigration court should be appointed counsel at the government's expense. The platform also lists specific ways the government should protect Central American refugees by "strengthening in-country and third-country processing, expanding the use of humanitarian parole, and granting Temporary Protected Status."
When contrasting the Republican and Democratic platforms it appears the two political parties could not be further apart on immigration. It's clear after reading them that the parties view the role of immigrants in American society quite differently and each perspective is reflected in their solutions for changing it.
Photo by Jim Hutchinson.
This post originally appeared on Immigration Impact. Reprinted with permission.
---
About The Author

Joshua Breisblatt is a Policy Analyst at the American Immigration Council. Prior to joining the Council he worked at the National Immigration Forum for over four years where he was Manager of Advocacy and Policy. In that role, Josh was the Forum's main point of contact with U.S. government agencies and the U.S. Congress. He also specialized in border issues, including enforcement, civil rights, oversight of Customs and Border Protection, and trade and commerce at U.S. ports of entry. Josh earned his J.D. from The George Washington University School Law and his B.S. from Arizona State University. Prior to attending law school, he worked for Former Congressman Harry Mitchell from Arizona.
---
The opinions expressed in this article do not necessarily reflect the opinion of
ILW.COM
.