New U.S.-Mexico Repatriation Agreements Seek to Protect Returning Migrants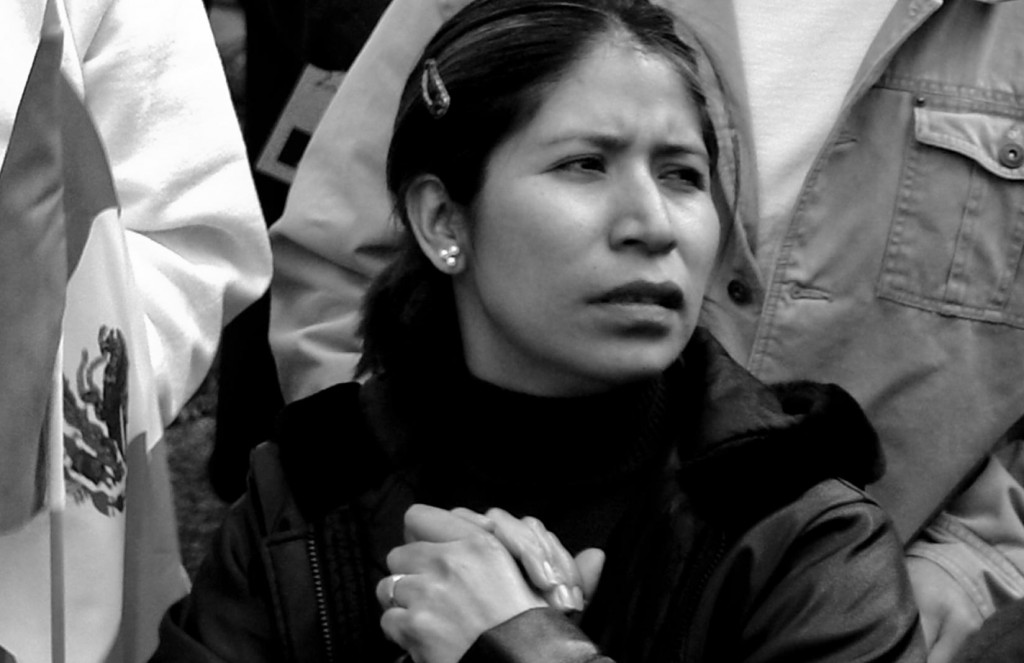 Mexican migrants no longer being deported back to Mexico in the middle of the night is one important feature in new Local Repatriation Agreements finalized between the Department of Homeland Security (DHS) and the Mexican Government last month at the annual Repatriation Strategy and Policy Executive Coordination Team (RESPECT) meeting.
In all, there are nine agreements that govern repatriation from all locations along the U.S.-Mexico border from California to Texas. According to DHS, each of the new agreements is the result of a year-long process and includes "statements regarding the general repatriation procedures, location-specific information, and specific measures for vulnerable populations, such as unaccompanied minors and those with medical conditions." The agreements include many provisions long sought by advocates.
While the nine agreements vary slightly, they all include a provision ending nighttime repatriations between 10 P.M and 5 A.M. According to a 2013 University of Arizona survey, in the past, nearly 20 percent of all repatriations were happening during these hours. This led to migrants being repatriated at a time when most businesses and services were closed, making them especially vulnerable to organized crime.
Another important provision in the agreements pertains to returning migrants' belongings. Each agreement states that DHS "should take all feasible steps to ensure that property, valuables, and money retained, are available for return to the rightful owner at the time of initial release from DHS custody." A report from American Immigration Council in 2013 found that the confiscation and failure to return belongings is a systemic practice, with just over one-third of deportees reporting their belongings being taken and not returned.
Lastly, the new repatriation agreements include several provisions related to the proper screening of unaccompanied children. The Washington Office on Latin America (WOLA) welcomed these provisions, noting,
"The increased focus on protecting unaccompanied children included in the Local Repatriation Arrangements, along with CBP's own process to address the recommendations made by the U.S. Government Accountability Office (GAO) to improve screening procedures for unaccompanied migrant children, should significantly improve both countries' capacity to adequately screen and protect vulnerable Mexican children."
Other advocates praised the new agreements as well. ACLU of New Mexico Regional Center for Border Rights Director Vicki Gaubeca said,
"These agreements are a victory for border rights activists who have long sought to end the systematic robbing of migrants during the deportation process. It is not humane or fair to strip people of their personal belongings, including IDs and other important personal documents, and then strand them in a place they've likely never been before. Americans are better than that, and the updated repatriation agreements bring us closer to treating others with the same dignity and humanity we would want for ourselves. We urge Border Patrol and ICE to swiftly comply with this requirement."
These long-awaited policy changes are an important step toward better protections for migrants and children along the U.S.-Mexico border. However, the key to any new agreement will be implementation, compliance, and transparency. It will be essential for DHS to engage with border communities as these new agreements are rolled out.
Photo by Víctor Manuel Espinosa.
This post originally appeared on Immigration Impact. Reprinted with permission.
---
About The Author

Joshua Breisblatt is a Policy Analyst at the American Immigration Council. Prior to joining the Council he worked at the National Immigration Forum for over four years where he was Manager of Advocacy and Policy. In that role, Josh was the Forum's main point of contact with U.S. government agencies and the U.S. Congress. He also specialized in border issues, including enforcement, civil rights, oversight of Customs and Border Protection, and trade and commerce at U.S. ports of entry. Josh earned his J.D. from The George Washington University School Law and his B.S. from Arizona State University. Prior to attending law school, he worked for Former Congressman Harry Mitchell from Arizona.
---
The opinions expressed in this article do not necessarily reflect the opinion of
ILW.COM
.