The Long Road to Biometric Entry Exit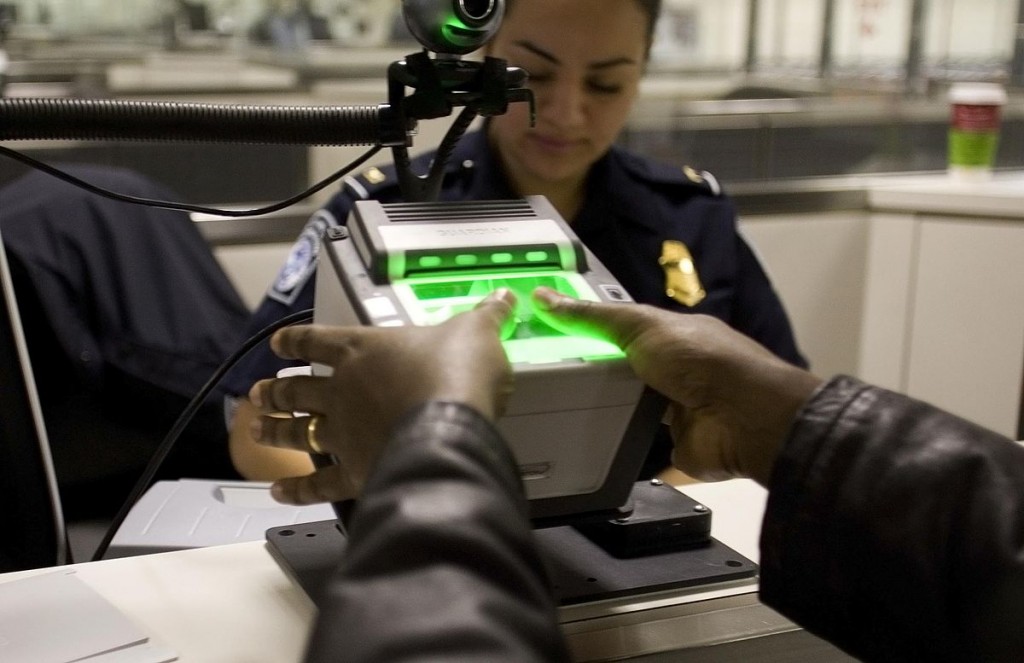 The Department of Homeland Security (DHS) released a new report this week detailing visa overstays in Fiscal Year (FY) 2015, estimating approximately 415,000 individuals overstayed their visa in the past year. The report was referenced heavily in a Senate Judiciary Subcommittee on Immigration and the National Interest hearing this week, which focused on the failure to implement a biometric exit system in the United States.
The report showed that over 45 million individuals came to the United States in 2015 and "as of January 4, 2016, DHS has been able to confirm the departures of more than 99 percent of nonimmigrant visitors scheduled to depart in FY2015 via air and sea POEs [point of entries], and that number continues to grow." This means that just over 415,000 individuals overstayed their visa in the past year. There is no earlier data to compare this number to as DHS has not previously released reports on overstays.
Since 1996, Congress has mandated that an automated entry-exit system be developed and implemented at all air, land, and sea ports of entry in an attempt to track those who overstay their visa. Previous estimates have found that 40 percent of the undocumented population came to the United States legally and overstayed their visa. The 9/11 Commission saw this as a national security issue and in 2004 recommended that the Department of Homeland Security (DHS) "complete, as quickly as possible, a biometric entry-exit screening system, including a single system for speeding qualified travelers." While DHS was able to implement biometric entry in 2006, to date they have been unable to implement a biometric exit system despite numerous pilots.
At the hearing Senators Jeff Sessions (R-AL) and Chuck Schumer (D-NY) agreed it was necessary to implement biometric entry-exit at all ports of entry and expressed concern over the number of overstays in FY2015. Senator Schumer noted that implementing biometric entry-exit at air and sea ports was part of the immigration reform bill in 2013 that passed the Senate.
The Government Accountability Office (GAO) testified that DHS has not presented a plan on the costs and benefits of a biometric entry-exit system nor a framework to implement the system, even though it agreed to do this following a 2013 report. Members of Customs and Border Protection (CBP), the component of DHS tasked with implementing this system have a dual mission of "keeping terrorists and their weapons out of the U.S. while facilitating lawful international travel and trade," and when working to implement biometric entry-exit those missions are in tension. CBP stated at the hearing that they have made significant progress with biometric exit but significant obstacles remain, including sufficient space at airports (because the United States government does not own the nation's airports) and land ports of entry. CBP clarified that the technology associated with biometric exit is not the challenge, rather finding a way to implement it in a way that travel in the United States does not "grind to a halt" continues to be a problem.
It is clear that implementing biometric entry-exit still has its challenges and will take time, despite the demands of many in Congress. DHS should at the very least present a clear plan to Congress that outlines costs and steps that would need to be taken to implement this system while taking into account the effects on travel and trade.
This post originally appeared on Immigration Impact. © 2016 Immigration Impact. All rights reserved. Reprinted with permission.
---
About The Author

Joshua Breisblatt is a Policy Analyst at the American Immigration Council. Prior to joining the Council he worked at the National Immigration Forum for over four years where he was Manager of Advocacy and Policy. In that role, Josh was the Forum's main point of contact with U.S. government agencies and the U.S. Congress. He also specialized in border issues, including enforcement, civil rights, oversight of Customs and Border Protection, and trade and commerce at U.S. ports of entry. Josh earned his J.D. from The George Washington University School Law and his B.S. from Arizona State University. Prior to attending law school, he worked for Former Congressman Harry Mitchell from Arizona.
---
The opinions expressed in this article do not necessarily reflect the opinion of
ILW.COM
.