The Uncertain Future of the EB-5 Regional Center Program
As previously reported, the EB-5 Regional Center Program is not a permanent institution; instead, in its current iteration, it requires Congressional re-authorization every few years. Thus far, Congress has reauthorized the program five times since its inception in 1993. The current authorization is set to expire on September 30, 2015. As is typical when a renewal deadline approaches, there has been much debate on the merits and demerits of the program, whether or not it should be renewed, and, if so, which reforms should be implemented to amend the program before it is re-authorized. The most recent debate has been colored by some revelations of fraud and corruption within the program over the past few years (To learn more about corruption within the EB-5 Regional Center Program, read our three-part series.)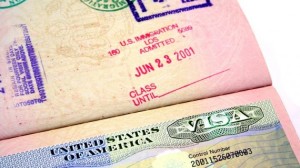 On June 3rd, Senate Judiciary Committee Chairman Charles Grassley (R-Iowa) and Ranking Member Patrick Leahy (D-Vt.) introduced a Bill—S. 1501 (American Job Creation and Investment Promotion Reform Act of 2015)—to re-authorize the program for five years and to institute sweeping reforms. The Bill demands enhanced oversight, increased accountability and transparency, and a higher priority for national security while discouraging fraud. The Bill also proposes to raise the minimum investment amount required with the stated goal of restoring the Program to its original intent by ensuring that much of the capital generated and jobs created occur in rural areas and areas with high unemployment.
Specifically, the Bill institutes the following sweeping changes to the Program:
Provides increased authority to the Department of Homeland Security (DHS) to deny or terminate applications where there is fraud, criminal misuse, or a threat to public safety or national security;
Establishes an "EB-5 Integrity Fund" in which Regional Centers would pay an annual fee ($20,000) to be used by DHS to conduct audits and site visits to detect and investigate fraud in the U.S. and abroad;
Requires background checks of Regional Center and project developer principals;
Requires DHS to vet EB-5 projects earlier in the process, before investors make investments and submit applications;
Requires increased disclosures to investors regarding business risks and conflicts of interest;
Requires more oversight of projects and closer monitoring for securities compliance;
Adjusts the definition of "Targeted Employment Area" (TEA) so that more investment capital goes to high-unemployment and rural areas, as Congress originally intended;
Raises the investment threshold to $800,000 for TEAs and $1.2 million for non-TEAs;
Decreases petition processing times, which have been plagued by extraordinary delays in recent years, by providing for expedited business plan approval and requiring fees be adjusted to the rate necessary to achieve efficient processing; and
Requires a U.S. Government Accountability Office (GAO) audit of the program in 2018.[1]
The full text of the bill can be accessed here.
The bill represents a compromise between the two Senators, whose opinion of the EB-5 program have diverged in the past. Leahy, a champion of the EB-5 program, introduced an amendment to the Immigration Reform Bill in 2013 that would make the Regional Center program permanent, while strengthening it with new oversight measures. Grassley, however, has often drawn attention to the program's drawbacks. In 2013, he alerted the Homeland Security and Government Affairs and Intelligence Committees to allegations brought forward by whistleblowers regarding fraudulent activity. He also raised national security concerns regarding the hasty approval of several EB-5 regional centers and visas for foreign investors.[2] In 2014, Grassley and other senators requested that the U.S. Government Accountability Office (GAO), an independent watchdog for Congress, conduct an audit of the program.[3]
While the EB-5 industry anxiously waits to see if the bill will be enacted, foreign investors looking to apply for an EB-5 visa should continue to submit their documentation in a timely fashion. According to the bill's text, pending investor applications would not be impacted if it is enacted into law (though pending Regional Center applications would be impacted).[4] Given the current processing times of over a year, interested investors should proceed with their applications as planned.
---
[1] http://www.leahy.senate.gov/press/leahy-and-grassley-introduce-legislation-to-improve_extend-job-creating-foreign-investment-program

; http://www.grassley.senate.gov/news/news-releases/judiciary-committee-leaders-introduce-legislation-reform-eb-5-regional-center

[2]http://www.grassley.senate.gov/news/news-releases/judiciary-committee-leaders-introduce-legislation-reform-eb-5-regional-center

[4] https://iiusa.org/blog/wp-content/up...ct-of-2015.pdf, page 48.
This post originally appeared on e-Council Inc. Reprinted with permission.
---
About The Author

Shani graduated from Stern College with honors in 2007, with a Bachelor's Degree in English Communication. For the last several years, she worked as a Marketing and Public Relations specialist at a variety of firms. Having created successful business organizational structures, developed and spearheaded strategic marketing campaigns, and acted as dedicated project manager to over 200 clients, Shani has been tasked with marketing and developing e-Council Inc.'s business, contributing to business plan creation, and guiding the company's processes.
---
The opinions expressed in this article do not necessarily reflect the opinion of
ILW.COM
.