The Importance of a Due Diligence Assessment: A Guide for Regional Centers
In Part 1 of this three-part series, we reviewed many of the key questions that investors should ask concerning the legal, economic, and financial aspects of EB-5 projects. In Part 2, we covered what business owners and developers need to assess before committing resources to seeking EB-5 capital for their business ventures. In this final segment, we will address due diligence concerns specifically relating to regional center owners.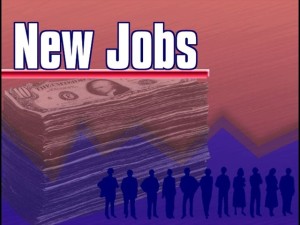 Regional Centers should perform a thorough due diligence assessment of both the project and the developer before they agree to host or sponsor a project. It is best to do this analysis at the outset of the venture to determine the project's marketability to prospective investors and consumers, its financial feasibility, and its level of EB-5 readiness. Conducting an in-depth due diligence assessment prior to the development of a business plan can save the regional center, developers, and business owners significant time and money.
e-Council Inc. is highly experienced, both directly and in conjunction with our strategic partners, in conducting Due Diligence Assessments designed to guide business owners and developers pursuing EB-5 capital for their projects.
The list below addresses the steps that regional centers should take to provide protection to themselves, investors, and other involved parties. Our list includes some of the "best practices" recommended by IIUSA (Invest in the USA)[1]. e-Council Inc.'s Due Diligence Assessments include each of these essential elements, and more.
Determine Project's Geographic Area and Industry: Since regional centers are designated for particular geographic regions and NAICS industry clusters, it is important to confirm that the project falls within the regional center's approved area and industries, as stated in the designation letter. If not, the regional center should include language in the project business plan justifying reasonable expansion of its geographic area, its NAICS codes, or both. Certain circumstances might warrant a regional center amendment but these should be determined on a case by case basis.
Assessment of Management Team: It is important to demonstrate that the management team and/or project developer has a solid and consistent track record in the field. This could be demonstrated by years of experience, professional backgrounds, and a list of successfully completed projects. According to IIUSA, "Due diligence should include reasonable searches for criminal, governmental and bankruptcy records."
Verification of Financial Information Provided by Developer: A regional center should require independent verification of the factual statements and analyses used to support the developer's project costs and projections of future revenues and expenses. It should also require that the securities issuers in sponsored projects prepare and make available to investors this independently verified basic financial information.
Financial Analysis of Capital Stack Resources: When reviewing financial documents, the regional center should ensure that EB-5 capital will not be the sole source of capital for the project, as this will negatively impact that marketability of the project. Investors are generally attracted to EB-5 projects involving multiple layers to the capital stack with a debt-to-equity ratio not exceeding 70:30. In addition to the developer's own equity contribution, other sources of capital may include: private equity, bank loans, pre-sales of property, etc. An initial financial assessment should analyze the project's capital structure and other critical financial information (pro forma and proposed uses of the EB-5 Loan proceeds) to determine marketability, financial viability, and fitness of the project within the EB-5 Program.
Verification of Offering Documents: Regional centers should apply reasonable and good faith underwriting standards in project selection. Offering documents should communicate project assumptions to prospective investors. Regional centers should require the project developer to certify that the offering documents contain no misstatements on project information before the offering documents are distributed. Documents should indicate clearly that projections are based on assumptions reasonably and consistently applied.
Review of TEA Analysis and/or Designation Letter: Projects located in a Target Employment Area (TEA) – a rural area or area of high unemployment – are more likely to attract investors because of the lower EB-5 investment threshold. For this reason, demonstrating that a project is located in and will principally do business in a TEA is almost a prerequisite for any EB-5 raise. Maps and census data can be used to demonstrate the rural status of a particular city, whereas a TEA letter issued by a designated state agency can support the status of areas facing high levels of unemployment. The regional center should ensure that TEA documentation provided is current and accurate at the time of investment.
Initial Jobs Analysis: Each EB-5 regional center investment must create or preserve a minimum of 10 full-time, permanent direct or indirect jobs within 2½ years of the investor's admission to the U.S. As such, the number of jobs a project can create determines the amount of money that can be raised through EB-5 investment. Regional Centers should review the jobs analysis provided by the developer or business owner to ensure that the project will create at least ten qualifying jobs per investor. In a project involving a large group of investors, it is important that the number of jobs projected by the economist's report provide at least a 20% cushion over the ten-jobs-per-investor minimum to avoid potential job-creation shortfalls at the I-829 stage.
Market Feasibility Studies: It is important to conduct an objective, unbiased evaluation of the project vis-à-vis the greater market sector. Such an analysis can determine whether the project is likely to gain market share by leveraging inadequate supply to meet consumer demand. Market feasibility studies should include an examination of the target market, industry data and trends, strengths and weaknesses of the project offering, and some financial analysis, as well as operational and economic factors.
Competitive Analysis: The current project must be compared to existing and envisioned competitors to ensure availability of adequate market share for the new business. A competitive analysis should demonstrate the key differentiators of the new business or project vis-à-vis its competitors to support its feasibility as a successful offering in the market.
Note: If the project developer puts together the professional team that will be preparing the EB-5 project documents, the regional center principals should insist on a right to have its own professional team review and provide comment on the aforementioned documents.
Covering all of these components can be time-consuming and particularly challenging, especially if the regional center has a small staff. e-Council Inc.'s attorneys, researchers, and other professionals specialize in providing due diligence services and creating Matter of Ho-compliant business plans for the EB-5 program. Working with e-Council Inc. on all of your EB-5 projects from due diligence through filing eliminates the need for outside services from unrelated sources. All of our diverse service providers have been fully vetted and are immediately available.
To inquire about our Due Diligence Assessments or to choose from a wide range of complementary EB-5 services such as our best-in-class Matter of Ho-compliant business plans, please contact us at info@ecouncilinc.com.
e-Council Inc.'s website, newsletter and other forms of communication contain general information about legal matters. The information is not legal advice and should not be treated as such. You must not rely on the information on this website as an alternative to legal advice from an attorney or other professional legal services provider. For specific questions about any legal matter please consult with an attorney or other professional services provider.
---
[1] Founded in 2005, IIUSA is the national membership-based 501(c)(6) not-for-profit trade association for the EB-5 Regional Center industry. IIUSA's primary mission is to make the Program a permanent and successful part of 21st century U.S. economic development policy through advocacy, education, industry development, and research. Its document, "Approved Best Practices for EB-5 Regional Centers" can be found here: https://iiusa.org/blog/wp-content/uploads/2015/01/IIUSA-Approved-Best-Practices-with-Exhibit.pdf
This post originally appeared on e-Council Inc. Reprinted with permission.
---
About The Author

e-Council Inc.'s team of professionals specializes in creating custom-designed Business Plans and supporting documents to meet the needs of both clients and their counsel. What sets us apart is the fact that we are an attorney-driven business plan and ancillary services team, whose principal is an active AILA member and a sought-after speaker. We pride ourselves on the exceptional quality of our work product. We are experts in the field, and boast a stellar track record of success.
---
The opinions expressed in this article do not necessarily reflect the opinion of
ILW.COM
.