How Immigration Executive Action Opens Doors for Foreign Entrepreneurs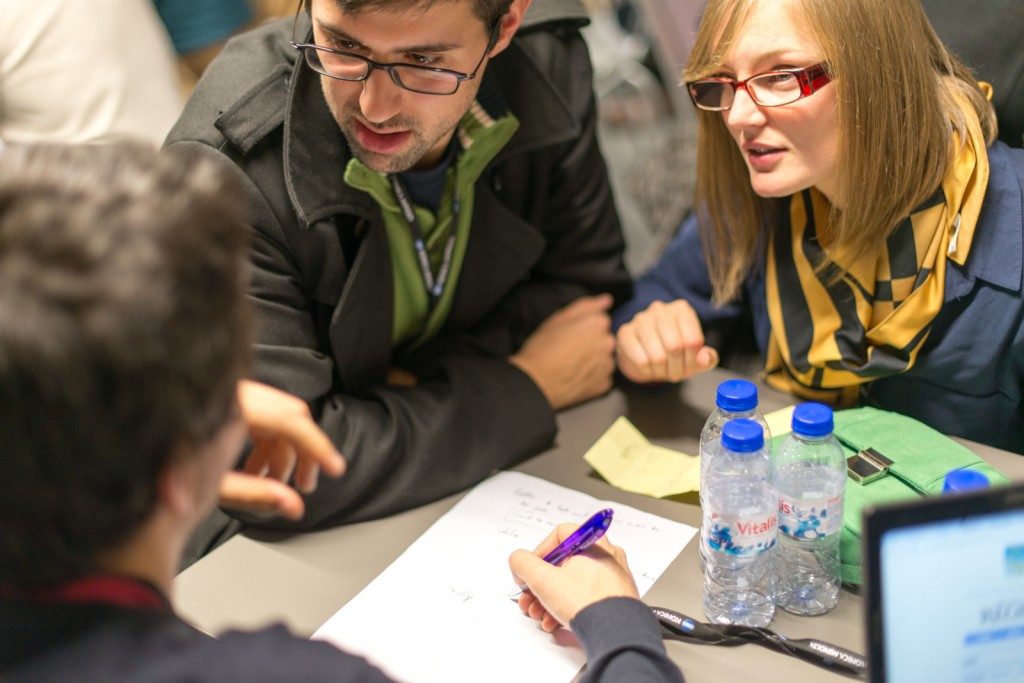 Much of the attention on President Obama's executive action on immigration has focused on his use of prosecutorial discretion to defer deportation for millions of undocumented immigrants, including certain parents of U.S. citizens and Lawful Permanent Residents. But as part of the November announcement, President Obama also signed a memorandum to explore ways to upgrade parts of the immigration system to meet needs of an increasingly global economy. And in a separate memo, Homeland Security Secretary Jeh Johnson outlined how the policy changes at U.S. Citizenship and Immigration Services (USCIS) will support U.S. economic growth. "These new policies and regulations will be good for both U.S. businesses and workers by continuing to grow our economy and create jobs," Johnson wrote, adding that it will increase efficiency and save resources.
Johnson's memo to USCIS covers changes to Optional Practical Training (OPT) for foreign students at U.S. universities in science, technology, engineering, and mathematics (STEM) fields, modernizing the employment-based visa system to decrease backlogs, and other measures. The memo authorizes new ways for foreign entrepreneurs to have more opportunities to come to the U.S. and start businesses here. The "national interest waiver" in the Immigration and Nationality Act (INA) permits certain non-citizens with advanced degrees or exceptional abilities to seek green cards without employer sponsorship if their admission is in the national interest and may be one route for foreign entrepreneurs. The memo directs USCIS to issue guidance or regulation to clarify the standard by which a national interest waiver may be granted, specifically how it would apply to inventors, researchers, and founders of start-up enterprises, with the aim of promoting its greater use for the benefit of the U.S. economy.
The memo also describes another possible route for foreign entrepreneurs: parole (or parole-in-place if already in the U.S.) for inventors, researchers, and founders of start-up enterprises. Using the "significant public benefit" parole authority of the INA, a program would permit DHS to grant parole status on a case-by-case basis, "to inventors, researchers, and founders of start-up enterprises who may not yet qualify for a national interest waiver, but who have been awarded substantial U.S. investor financing or otherwise hold the promise of innovation and job creation through the development of new technologies or the pursuit of cutting-edge research." This status would allow such individuals to work in the United States before they become eligible for a visa if they meet certain income and resource thresholds to qualify. Parole would allow these individuals to temporarily pursue research and development of promising ideas and businesses in the United States, rather than abroad.
These administrative changes bring the U.S. one step closer to competing with other countries for new talent and investments. For example, Canada, Chile, Australia, New Zealand, and other countries have launched startup visas or other types of visas specifically for foreign entrepreneurs. The Kauffman Foundation has estimated that a startup visa for entrepreneurs could create at least 1.6 million U.S. jobs in the next 10 years. Such legislation is one of the many tasks facing Congress. But in the meantime, executive action gives entrepreneurs and others more of a chance to bring their skills to the U.S.
Photo Courtesy of Heisenberg Media.

This post originally appeared on Immigration Impact. Reprinted with permission
---
About The Author

Paul McDaniel is the Immigrant Entrepreneur and Innovation Fellow at the Immigration Policy Center. Previously, he served as Project Researcher in the Center for Citizenship and Immigrant Communities at Catholic Legal Immigration Network (CLINIC). Prior to his work at CLINIC, Paul was a Researcher at the University of North Carolina at Charlotte where he worked on several community-based research projects with the Department of Family Medicine at Carolinas Medical Center, Levine Museum of the New South, Charlotte Mecklenburg Schools, Crossroads Charlotte, Latin American Coalition, and Community Building Initiative. He has worked on reports and presentations about immigrant entrepreneurship, immigrant settlement and integration in new immigrant gateways and destinations, immigrant access to education and healthcare, and community receptivity. Paul recently completed his Ph.D. dissertation in Geography and Urban Regional Analysis from the University of North Carolina at Charlotte, and holds an M.S. in Geography from the University of Tennessee, an M.A. in Educational Leadership from the University of Alabama at Birmingham, and a B.S. in Geography from Samford University.
---
The opinions expressed in this article do not necessarily reflect the opinion of
ILW.COM
.