Senate Confirms New DHS Director Jeh Johnson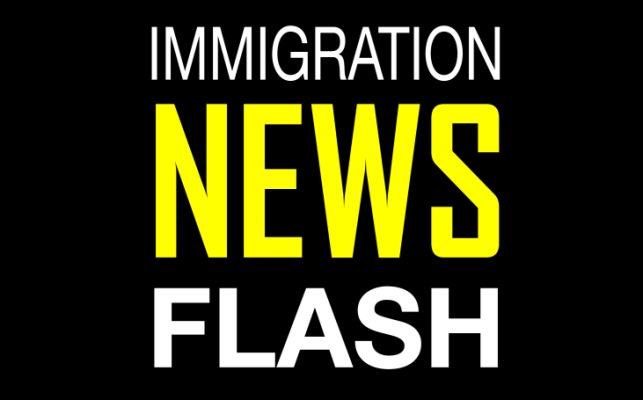 The Senate approved Jeh Johnson as the Department of Homeland Security Secretary 78 to 16 on Monday night. President Obama nominated Johnson to head the department in October following former Sec. Janet Napolitano's resignation. At one point, Sen. John McCain (R-AZ) said he would hold up Johnson's nomination until he recived more information about border security, according to Politico. McCain told reporters that he wanted Johnson to provide "information necessary as to what is necessary to have 90 percent effective control of our border."
In a letter to Republican senators, Johnson defended the Senate-passed comprehensive immigration bill. He did not explain specifics about implementing the law but wrote broadly about the need to fix the nation's broken immigration system. "I believe reform must be comprehensive and include provisions that allow the federal government to continue efforts to strengthen border security, target employers who hire undocumented workers, and modernize the immigration system itself," Johnson wrote in the letter, obtained by Politico.
The cloture vote to end debate on Johnson's nomination required a simple majority instead of a filibuster-proof 60 votes after Democrats used a rare parliamentary move to eliminate the use of filibusters for most presidential nominees.
Printed for the Immigration Policy Center by Amanda Peterson Beadle.
---
About The Author

Amanda Peterson Beadle is a Reporter/Blogger at ThinkProgress.org. She received her B.A. in journalism and Spanish from the University of Alabama, where she was editor-in-chief of the campus newspaper The Crimson White and graduated with honors. Before joining ThinkProgress, she worked as a legislative aide in the Maryland House of Delegates. In college, she interned at the Scripps Howard Foundation Wire, the Press-Register (Mobile, Alabama), and the Ludington Daily News. She is from Birmingham, Alabama.
---
The opinions expressed in this article do not necessarily reflect the opinion of ILW.COM.