President to Nominate Jeh Johnson as DHS Secretary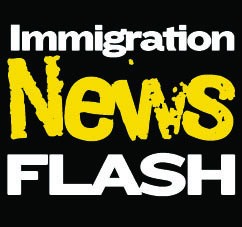 According to news reports, President Obama will nominate Jeh Johnson, a former top Pentagon lawyer, as secretary of the Department of Homeland Security on Friday. He will replace former DHS Secretary Janet Napolitano, who resigned to become president of the University of California system. The Daily Beast reports that Johnson was a key part of many sensitive national security and counterterrorism policies, such as ramping up the drone program and the repeal of the Defense Department's "Don't Ask, Don't Tell" policy. Johnson does not have as much experience in the areas of disaster relief and immigration enforcement, The Daily Beast adds, but officials do not expect his nomination to be controversial.
Printed for the
Immigration Policy Center
by Amanda Peterson Beadle.
---
About The Author

Amanda Peterson Beadle is a Reporter/Blogger at ThinkProgress.org. She received her B.A. in journalism and Spanish from the University of Alabama, where she was editor-in-chief of the campus newspaper The Crimson White and graduated with honors. Before joining ThinkProgress, she worked as a legislative aide in the Maryland House of Delegates. In college, she interned at the Scripps Howard Foundation Wire, the Press-Register (Mobile, Alabama), and the Ludington Daily News. She is from Birmingham, Alabama.
---
The opinions expressed in this article do not necessarily reflect the opinion of ILW.COM.