Bloggings on Dysfunctional Government
No Time for Rich-Whining, CIR Advocates Must Stay Focused on the Senate
While most of the nation fixated this week on black and brown American heroes in Cleveland, the attention of immigration advocates diverged. They vacillated between delight with the imploding anti-immigration conservative movement and nail-biting over votes on a flood of amendments to the massive, bipartisan Gang of Eight bill in the Senate Judiciary Committee.
Schadenfreude abounded over the fall of Jason Richwine, proponent of the discredited eugenical theory of low-IQ Hispanic immigrants and co-author of an error-filled study, "The Fiscal Cost of Unlawful Immigrants and Amnesty to the U.S. Taxpayer." Apparently gobsmacked by the torrent of criticism, Richwine resigned from the Heritage Foundation, which promptly distanced itself from the man, if not his report.
Frissons of excitement intensified with the prospect that Richwine's fall would, at long last, also unmask the rantings of nativist groups, too long disguised as principled think tanks, and cause Republican pragmatists and evangalelicals to reject the wingnuts on their party's fringe. If anyone needed convincing of the link between opposition to immigration reform and white supremacists, then Rachel Maddow's tour de force report vaporizes all doubt:
---
About The Authors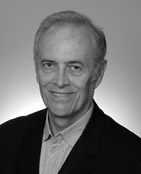 Angelo Paparelli is a partner of Seyfarth Shaw LLP. Mr. Paparelli, with a bicoastal practice in Southern California and New York City, is known for providing creative solutions to complex and straightforward immigration law problems, especially involving mergers and acquisitions, labor certifications and the H-1B visa category. His practice areas include legislative advocacy; employer compliance audits and investigations; U.S. and foreign work visas and permanent residence for executives, managers, scientists, scholars, investors, professionals, students and visitors; immigration messaging and speech-writing; corporate policy formulation; and immigration litigation before administrative agencies and the federal courts. He is frequently quoted in leading national publications on immigration law. He is also President of the Alliance of Business Immigration Lawyers, a 30-firm global consortium of leading immigration practitioners. Paparelli's blog and a comprehensive list of his many immigration law articles can be found at www.entertheusa.com. He is an alumnus of the University of Michigan where he earned his B.A., and of Wayne State University Law School where he earned his J.D. Paparelli is admitted to the state bars of California, Michigan and New York.
---
The opinions expressed in this article are those of the author(s) alone and should not be imputed to ILW.COM.
Posting comments is disabled.