Bloggings on Political Asylum
Would the Last Eritrean to Flee the Country Please Turn Out the Lights
There's an old joke from the Soviet era where Leonid Brezhnev is talking to his deputy. Brezhnev says, "If we lift the Iron Curtain and allow our people to leave the U.S.S.R., the only ones who will be left here are you and me." The deputy responds, "Speak for yourself."
Repressive regimes often prevent their people from leaving. If the doors were open, everybody would go. The classic example of this in today's world is North Korea. The state is a vicious dictatorship run by a spoiled child. Few people are able to escape from North Korea, and those who do usually end up in China, which is not exactly a paragon of human rights.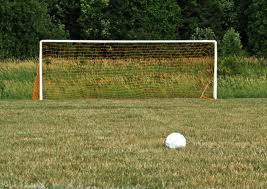 Official portrait of the Eritrean National Soccer Team.
If there were a contest for most repressive regime after North Korea, Eritrea would certainly be in the running. The country is a single party state that allows no dissent and has no independent media (it is actually rated worse than North Korea in terms of press freedom–how is that even possible?!). There is a "national service" program that is akin to slavery and members of "unregistered" religions are severely persecuted and killed. On the other hand, they have nice weather this time of year.
Eritreans are not permitted to leave the country without permission, which is often impossible to obtain. But given conditions in Eritrea, and the fact that the country has a long–and difficult to police–land border, many Eritreans flee the country and seek asylum abroad. Most Eritrean asylum seekers end up in neighboring countries: In 2008, for example, over 8,000 Eritreans sought asylum in Ethiopia and about 13,000 registered as refugees in Sudan. According to the United Nations, in 2011, about 11,900 Eritreans sought asylum in the industrialized world (basically North America, Europe, and Israel), and Eritrea has consistently ranked in the top dozen source countries for asylum-seekers.
As you might expect, there have been high profile defections. Last year, two Eritrean pilots stole a government jet, flew to Saudi Arabia, and asked for asylum. Last month, a female Eritrean pilot sent to Saudi Arabia to retrieve the stolen jet also defected and has asked the Saudis for asylum. To me, the fact that a woman pilot would request asylum in Saudi Arabia–a country where women are not allowed to drive cars, let alone fly airplanes–speaks volumes about the desperation of these people.
Eritrean soccer players have also defected in droves. In 2006, four players defected in Kenya. The next year, 12 players requested asylum while in Tanzania. Also in 2007, another six players sought asylum in Angola and three more defected and requested asylum in Sudan. After that, the Eritrean government required soccer players traveling abroad to post a bond before leaving the country. Despite this precaution, 12 players defected in Kenya after a tournament in 2009. And last December, the entire team (along with their doctor) disappeared in Uganda. They requested asylum from Kampala. Given this record, its not too surprising that the team has never qualified for the World Cup or the African Nations Cup.
In my practice, I have represented many asylum seekers from Eritrea. They fear indefinite conscription, and religious or political persecution. My clients have been physically beaten, detained in metal shipping containers, and treated as slaves. Their family members have disappeared or been killed. Indeed, the situation is so bad that the United Nations actually created special guidelines for assessing Eritrean asylum claims.
While the civilized governments of the world should be working to change the regime in Eritrea (and other countries that abuse human rights), we should continue to offer asylum to people who flee such places.
Originally posted on the Asylumist: www.Asylumist.com.
---
About The Author

Jason Dzubow's practice focuses on immigration law, asylum, and appellate litigation. Mr. Dzubow is admitted to practice law in the federal and state courts of Washington, DC and Maryland, the United States Courts of Appeals for the Third, Fourth, Eleventh, and DC Circuits, all Immigration Courts in the United States, and the Board of Immigration Appeals. He is a member of the American Immigration Lawyers Association (AILA) and the Capital Area Immigrant Rights (CAIR) Coalition. In June 2009, CAIR Coalition honored Mr. Dzubow for his Outstanding Commitment to Defending the Rights and Dignity of Detained Immigrants.In December 2011, Washingtonian magazine recognized Dr. Dzubow as one of the best immigration lawyers in the Washington, DC area; in March 2011, he was listed as one of the top 25 legal minds in the country in the area of immigration law. Mr. Dzubow is also an adjunct professor of law at George Mason University in Virginia.
---
The opinions expressed in this article are those of the author(s) alone and should not be imputed to ILW.COM.